Baylor Bears
March Madness: Opening Lines Released for First Round Big 12 Games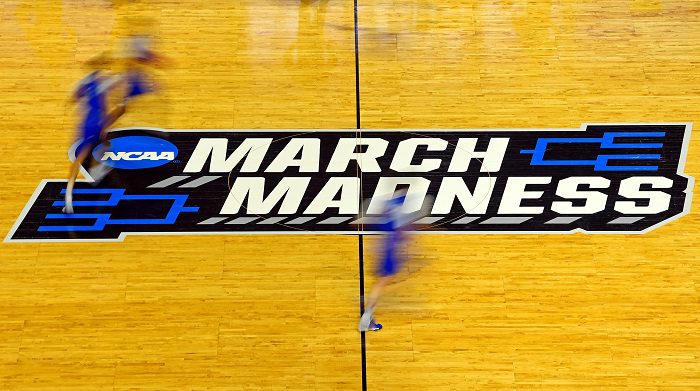 The NCAA Tournament is finally upon us, and the Big 12 has plenty of representation to be excited about; after all, the conference did claim two of the four No. 1 seeds this year.
With six teams from the conference set to play in the first round this week BetOnline.ag released odds for each of the Big 12's opening matchups, as well as the rest of the first-round contests, excluding the games in which opponents have yet to be determined.
Baylor and Kansas get the privilege of facing 16-seed opponents in the first round and one-seeds currently hold a 143-1 in those matchups (shout out 2018 UMBC). The Bears draw Norfolk State, champions of the Mid-Eastern Conference, and are currently favored by 20 points in that game.
Kansas awaits the winner of a First Four game on Tuesday between No. 16 seeds Texas Southern and Texas A&M-Corpus Christi. As stated above, there are no opening lines for this game.
Texas Tech landed a three-seed in the tournament and opens as a 14.5-point favorite over Montana State. Their biggest rivals in the 2022 season, the Texas Longhorns, draw an extremely tough first-round matchup with the ACC tournament champions, Virginia Tech. The Longhorns are currently favored by 1.5-points in that matchup.
TCU grabbed a nine-seed in the South region and will face Seton Hall in the first round. The Pirates are favored by just one point in that game. Finally, Iowa State was named an 11-seed in the Midwest region and will face a six-seeded LSU team that was bounced from the SEC tournament by a red-hot Texas A&M squad. The Tigers are the favorite to win the contest against ISU, currently favored by 4.5-points.
Here's a look at each of the matchups for the Big 12 in the First Round (Favorites in BOLD)
1 Baylor (-20) vs. 16 Norfolk State
1 Kansas vs. 16 Texas Southern/Texas A&M Corpus Christi (No Spread)
3 Texas Tech (-14.5) vs 14 Montana State
6 Texas (-1.5) vs 11 Virginia Tech
8 Seton Hall (-1) vs 9 TCU
6 LSU (-4.5) vs 11 Iowa State