Big 12 News
Oklahoma Commit Pete Schuh Has Defied Odds His Entire Life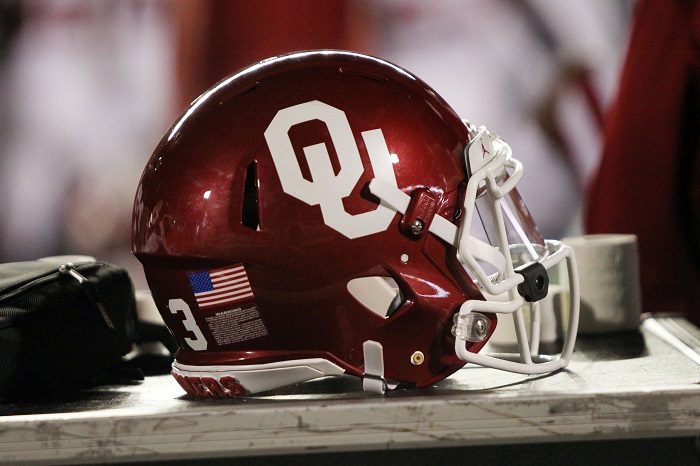 Oklahoma has landed a coveted preferred walk-on (PWO) in 2022 DB Pete Schuh out of Wyckoff, New Jersey.
The Sooners added Schuh to their roster after a visit, and consequential PWO offer, this past weekend. Schuh held PWO offers from Michigan State and Clemson, as well as scholarship offers from FCS schools Bryant, Fordham, Sacred Heart, and Wagner.
Schuh may seem like just another kid chasing an opportunity to play for a big school like Oklahoma, but his story is so much more than that. Schuh is a fighter and has been nearly his whole life.
When Schuh was in Kindergarten, he went into cardiac and pulmonary complications and was admitted into the pediatric intensive care unit (PICU). While there, Schuh received several life-changing diagnoses: asthma, Celiac disease, and a heart defect.
Then, as a fourth-grade student, Pete was diagnosed with Eosinophilia Esophagitis (EE) which is an allergic reaction that takes place in the esophagus causing it to become inflamed and not contract properly. These medical factors caused him to lose 20-pounds at one point, at more than a pound per day, because he was unable to swallow foods.
In 2018, Schuh was interviewed by In the Zone High School Sports and took the opportunity to share his message to other kids.
"My message to them is never stopping and other opportunities will present themselves to you. I would push them to play sports because that is where you build relationships that you have for life. I say a disease is a blessing because I do believe my work ethic, hard work, focus, and discipline come from the disease. Go aim higher and work harder until you can't breathe anymore."
"Don't let these diseases define you," Pete's mother, Colleen, added. "Our whole goal was this is part of Pete and we all have a cross to bear. We said this sucks, it could be a lot worse but you're going to school. You don't know how long you have on this earth and give it your all because tomorrow may never come."
Now, despite all of the obstacles that life has thrown in front of Schuh, he will suit up for Brent Venables the Oklahoma Sooners next season. As he always has, Schuh has defied the odds that life has given him yet again.