Big 12 News
Big 12 Baseball Players of the Week: Ivan Melendez, Brandon Birdsell, David Sandlin Earn Honors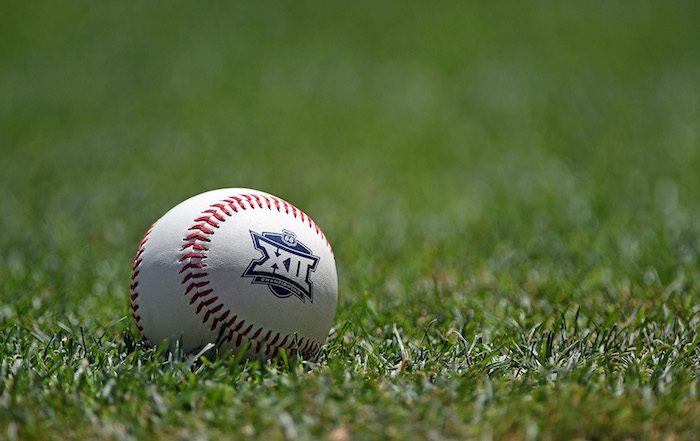 The fourth full weekend of Big 12 baseball is in the books, and what a weekend it was. Texas dropped their first series of the year, but TCU, Texas Tech, Oklahoma, and Kansas State all completed their weekend with sweeps.
Going into the season there were a total of four Big 12 teams in the top 25 and even after some disappointing performances this past weekend, that didn't change.
While there were plenty of great performances around the diamond, it is time to highlight the standout performances as the conference announced their players of the week.
Player of the Week
Texas 1B Ivan Melendez
It is not surprising to see one of the best hitters in the entire country get an award because all he has done is smash the ball out of the ballpark over the last week. In his last five games, Melendez has hit four home runs hitting .450 with a 1.150 slugging percentage, and drove home 11 runs. On Saturday against South Carlina, Ivan hit two home runs which was his second multi-homer game of the year. Of course, I can't forget what he did on Sunday as he crushed a ball that landed in a different zip code.
Pitcher of the Week
Texas Tech RHP Brandon Birdsell
What Brandon did on Saturday against Rice was impressive. He pitched six innings while striking out a whopping 15 batters and didn't allow a single hit during his time on the mound. His 15 strikeouts were the most by a Texas Tech pitcher since 2010 and he even managed to strike out four batters in a single inning due to a dropped ball. I knew right after that performance he would be the pitcher of the week and I am glad he got it because he certainly earned it.
Newcomer of the Week
Oklahoma RHP David Sandlin
David threw eight innings on Sunday against UTSA, and he allowed just two hits during that time. Up until the sixth inning, he had a no-hitter going and pitched one hell of a game as his team cruised to an easy victory to help complete the sweep.