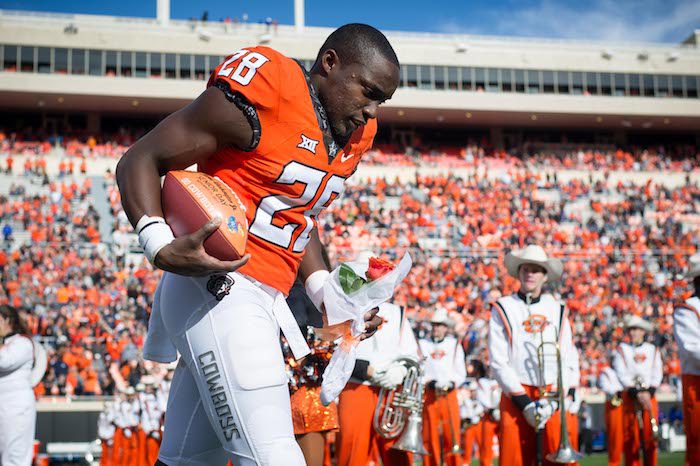 The NFL Free Agency Market is on fire right now after the first day of the "legal tampering period" saw many players move to new teams and sign massive deals yesterday.
The legal tampering period is just over two days long, so prepare to see more moves today and then tomorrow when Free Agency opens up tomorrow at 3:00 p.m. CT.
One of those deals might include a former Oklahoma State wideout, according to another Oklahoma State pass-catcher. Dez Bryant, former OSU and Dallas Cowboy, predicted late yesterday evening that James Washington will sign with the Dallas Cowboys at some point in all of the chaos.
The current Pittsburgh Steeler has had a rough time breaking through an offense that has been capped by quarterback play, as Big Ben started to lose his game right about the time that Washington entered the fold.
In four NFL seasons, Washington has amassed 114 receptions for 1,629 yards and 11 touchdowns. While this Washington to Dallas talk might just be a rumor at the moment, it would make sense for the 'Boys to grab someone like Washington after parting ways with 4x Pro Bowler Amari Cooper, who will play in Cleveland next season.
Washington's price tag will be a lot better than Cooper's and his vertical presence opposite budding star CeeDee Lamb would cause problems for NFC defensive backs. It's too early to tell, but don't be surprised when Dez's prediction comes true.