Big 12 News
Sooners Stay Put, Cowgirls Rise in Latest USA Softball Top 25 Poll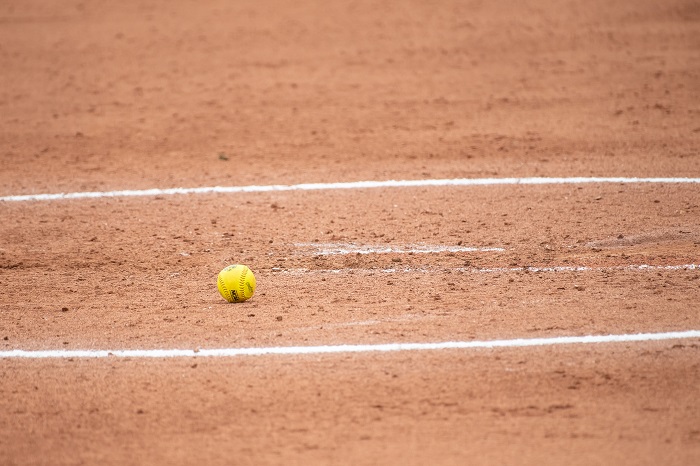 Somehow, we're already six weeks into the college softball season and there is just one undefeated team left in the Top 25, and they are still at the top where they've been all season long.
The Oklahoma Sooners are 20-0 and are coming back from the Rainbow Wahine Classic, where Jocelyn Alo finally made history. After being intentionally walked for over two weeks, Alo finally got ahold of one against Hawaii and sent it deep into the night sky. Almost like it was written in a storybook, Alo made history at home in front of all of her friends and family from the state of Hawaii.
Watch as the entire crowd stands to its feet in elation for the Sooners' legendary batter.
Alo's Sooners won all four games last weekend by run-rule, something that happened in 16 of 20 games this year.
About 80 miles north of Norman, things are starting to heat up in Stillwater. Oklahoma State has quietly won their last five and 10 of their last 11 games. The Cowgirls made quick work of Memphis and Central Arkansas last weekend, winning 10-0 and 14-1.
Now at 16-5, the Cowgirls moved up one spot to No. 9 and it's mainly because the pitching staff has come into its own over the last couple of weeks. OSU's team ERA has shrunk to 2.33, with Kelly Maxwell leading the way with a 1.04 ERA. Miranda Elish threw a no-hitter last week against Minnesota, the 48th in OSU's history. Morgan Day now has a record of 4-1 and has 51 strikeouts in just 30.2 IP.
Texas hasn't made it back into the Top 25 since falling out in the Week 3 poll, but is on the cusp of doing so with 24 points in this weeks poll. UCF is No. 25 with 31 points, but Texas needs to just keep winning. They've won five straight, if you don't count the 10-10 tie with Minnesota that was called after six innings due to travel plans for the visiting Minnesota Gophers.
Here is a look at the ESPN.com/USA Softball Collegiate Top 25.
(24) Oklahoma (20-0)
Florida State (23-1)
(1) UCLA (22-3)
Alabama (21-2)
Virginia Tech (18-3)
Florida (22-2)
Washington (19-5)
Duke (21-3)
Oklahoma State (16-5)
Arkansas (17-4)
Kentucky (19-2)
Northwestern (15-4)
Oregon (19-3)
Tennessee (18-6)
Clemson (16-6)
Arizona (19-4)
Missouri (16-6)
LSU (19-7)
Michigan (15-6)
Auburn (24-1)
Georgia (22-3)
Arizona State (18-5)
South Florida (22-4)
Oregon State (22-4)
UCF (22-7)
Dropped Out: Louisiana
New to Poll: UCF
Others receiving votes: Texas (24), Stanford (8), Texas A&M (5), San Diego State (4), Louisiana (3), Mississippi State (3), Ohio State (3), Boise State (1), Ole Miss (1), USC Upstate (1).