Oklahoma Sooners
Watch: Spencer Rattler Opens Up Spring Practice at South Carolina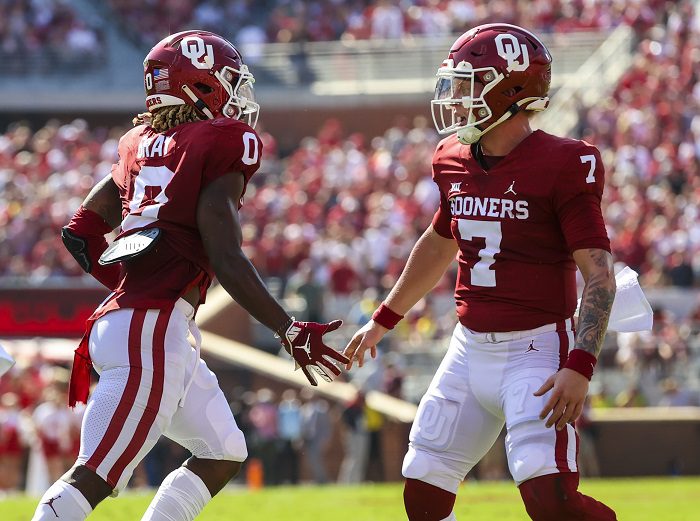 While the Sooners have about a week left until they open up spring practice, their starting quarterback at the beginning of 2021 is getting started with his new team.
Spencer Rattler looked sharp in his debut with a Gamecocks uniform on, just as he typically did with the Sooners in each of the past three springs.
Here's a look at Rattler in a green QB jersey, slinging the rock as well as I can ever remember.
According to Rattler, his time in Columbia, South Carolina has been much more fruitful in terms of knowledge of a pro-style system.
"I have learned probably more in a month than I have in my college career," Rattler said. "With these pro-style systems and the film we are watching, I think it elevates everybody's game on the team. Mentally and physically off the field."
In 23 career games with the Sooners, Rattler completed 361 of 515 passes (70.1%) for 4,595 yards and 40 touchdowns. He also added 260 yards rushing and nine touchdowns on the ground.
Suddenly, South Carolina looks to have one of the better quarterbacks in the SEC in 2022, and we will be excited to see if Rattler can take that next step for head coach Shane Beamer.