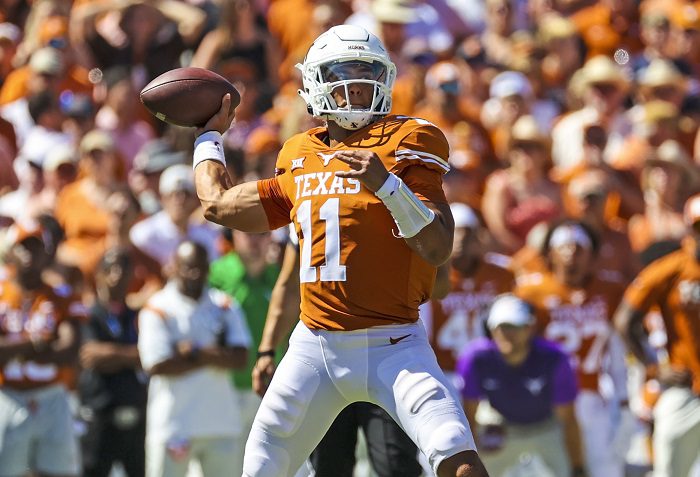 Last week it was reported that Casey Thompson said that the NIL opportunities were better in Nebraska than they were in Austin, it caught most of us by surprise. Sure, Texas hasn't been the juggernaut we grew up knowing them to be, but they hadn't fallen off the wagon to the extent that the Cornhuskers have since leaving the Big 12.
Thompson credited the "close-knit" feel of Lincoln, Nebraska as to why NIL was flourishing in Lincoln, but now he dives even deeper into the claim with Bussin' With The Boys, a show affiliated with Barstool Sports.
Listen in as Thompson opens up about the benefits of being a Cornhusker in 2022.
"First of, when I got here I found out that, like 17 or 18 different football players had vehicles," Thompson said. "That's unheard of. At Texas, it was me, Bijan Robinson, and one defensive starter. Three guys. In Nebraska athletics, there's like 70 or 80 different people, across all sports that have an apartment, or a car, or getting NIL deals. . . . You're gonna make six figures. If you're a starter here on the football team, you can make over six figures."
"17 or 18" players getting a vehicle through name, image, and likeness is impressive, especially when Thompson says that only three Longhorns were getting the same kind of opportunity in Austin.
"If you're a starter [at Nebraska] you can make over six figures."
What a quote.
Now, you may only win four games a year, but yeah, six figures is hard to pass up.