Big 12 News
Georgia Transfer QB J.T. Daniels Considering Oklahoma State: Report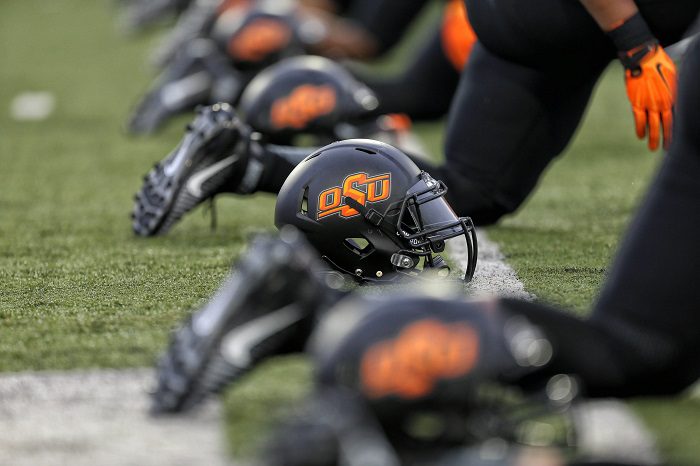 It turns out that Kirby Smart didn't need a five-star quarterback to win a national title. In fact, Smart was able to win with a walk-on quarterback named Stetson Bennett IV, who had scholarship offers from UMass, Kent State, Louisiana, and Samford coming out of high school.
To be fair, it wasn't necessarily Bennett that got them to that point, it was a defense that likely had 11 future NFL players on the field at any given time. Nonetheless, quarterback play is a key part of any national title run, and Bennett was sufficient in that aspect.
So, when J.T. Daniels decided to transfer from USC to Georgia in 2020, it would've been easy to see why he felt he had an opportunity to be the guy, and when he wasn't able to overcome Bennett midway through the season when he recovered from injury, it caused him to start looking elsewhere, and there were plenty of places willing to take the former five-star in under their wing.
The current favorite to land Daniels is Oregon State, and according to a report from John Canzano, his visit with the Beavers last week went well.
"Daniels' trip last Thursday to Corvallis went well by all accounts," writes Canzano. "His father accompanied him and they watched an Oregon State spring practice. He didn't want to do a photo shoot or pose for a bunch of photographs. He was more interested in observing practice, examining the offensive philosophy and learning what Smith's program wants from its quarterbacks.
"Said a source who was present: 'He is all about ball.'"
While the Beavers might bew in the driver's seat at the moment, there are some other teams throwin ghteir hats in the ring for Daniels' services. According to BeaverBlitz.com, 247Sports' Oregon State affiliate site, Daniels is also considering Colorado, Missouri, Oklahoma State, and West Virginia as well.
With Daniels set to graduate from Georgia in May, there is still plenty of time for Oklahoma State to make up some ground if they want to take a shot at landing the former Bulldogs' QB. As for West Virginia, it was reported last week that the Mountaineers were in the running for Daniels, but we haven't heard much since the inital report. Plus, with the direction that things are heading in Morgantown, it might be tough to lure in a top transfer at the moment.