Baylor Bears
Scott Drew Praises Assistant Jerome Tang Amidst Job Rumors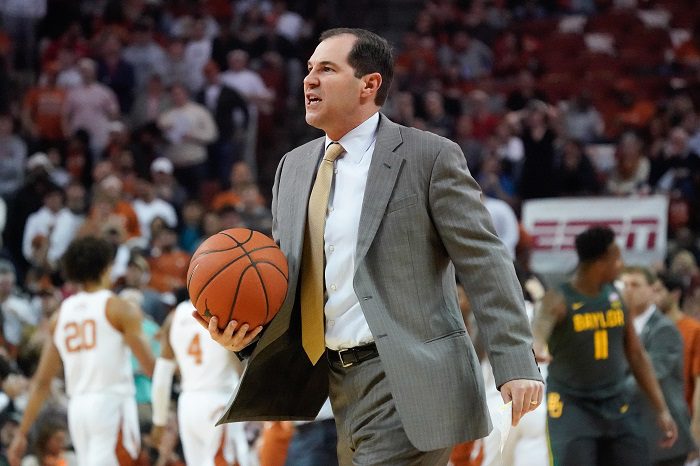 While March Madness will obviously take precedent in the headlines concerning college basketball in March, coaching searches for the teams that didn't make it are also hot and heavy right now.
Scott Drew and the Baylor Bears are gearing up for a game with Norfolk State but one of his assistant coaches has the challenge of staying focused on the present, and not what his future might hold. Baylor assistant Jerome Tang has been listed as a candidate for jobs such as Florida, Missouri, and Kansas State.
Tang has been with Scott Drew for all 19 years of his tenure at Baylor and certainly knows what it takes to build a championship team.
Today, during a press conference ahead of the first-round games, Scott Drew was asked about his longtime assistant.
A reporter asked, "Your assistant coach, Jerome Tang has been on a lot of hot board lists. If he gets the opportunity, what would it mean to you? And what kind of coach would somebody potentially be getting?"
"Well, I think first and foremost, Coach Tang has had opportunities in the past," Drew answered."People see that he does a great job and would be a great head coach and the good thing is he can be selective. He's never just taken something for money or because he wants to be a head coach. When he feels called to go somewhere, he's going to go. And definitely, it'll be exciting for us. Coach Driskel, Coach Mills, have all had those opportunities and done well. And Coach Tang will do exceptionally well when he gets that opportunity also. No doubt about it."
While Baylor would be fine with Drew still around, losing an assistant as experienced as Tang would be tough to address at first. However, when you work with the best, people want to give you a shot, and Tang has certainly earned that much.