Big 12 News
2023 7'3" Recruit Bol Kuir Lists Texas Tech, WVU in Top 5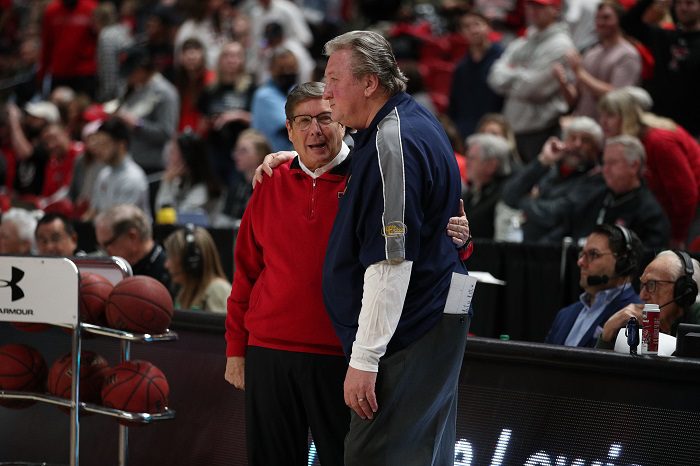 Bol Kuir, a 19-year-old senior at Belfry High School in Belfry, Kentucky is a promising prospect in the Class of 2022 but saw limited action this season due to transfer rules and questions of eligibility.
Kuir began the 2021-22 season at Belfry, and practiced with the team all the way up until the night before basketball season started. At that point, Kuir and his guardian Daniel Hicks, moved to the Louisville area, as Hicks had taken a job in the area.
The move led Kuir to enroll at the Christian Academy of Lousiville (CAL) in January. However, in February Kuir unenrolled from CAL and went back to Belfry, according to Hicks, who said there were questions surrounding Kuir's eligibility at CAL.
Ultimately, the move cost him his senior year as he was unable to play a single game in the 2021-22 season.
However, listed at 7-3, 230-pounds, Kuir has received several offers from D-I schools, including Texas and Illinois, and will certainly see more opportunities on the floor in the near future.
Kuir averages 14.0 points, 13.4 rebounds, and 4.2 blocks per game and has just one season of basketball under his belt. The ceiling is very high for this young man, and whoever lands him could have a star on their hands.
Bol sent out a top-five list of schools he is considering yesterday evening, and two Big 12 schools have made the cut: Mark Adam's and the Texas Tech Red Raiders and Bob Huggins and the West Virginia Mountaineers. UNLV, DePaul, and Providence also made Kuir's top-five, which I am sure to expand as we get closer to signing day.
Some of Kuir's stat lines are sure to grab the attention of coaches and fans alike, as some of his rebound totals are downright gaudy. In a game against Lawrence County High School, Kuir grabbed 42 rebounds, six shy of a record set by Sam Milton in 1957, and scored 25 points, adding 8 blocks. Against Floyd Central, Kuir racked up 32 points, 15 boards, fours assists, and five blocks.
Kuir's athleticism at his side is scary, as he was a soccer player in his native country of South Sudan before starting American high school basketball just last year. In just one year of basketball, he looks like a natural and hasn't even had time to really adjust yet. Look out for Kuir's name in the future, it could be a big one in the years to come.