Trending Now
Greg McDermott and Creighton Carry Baggage Into Kansas Game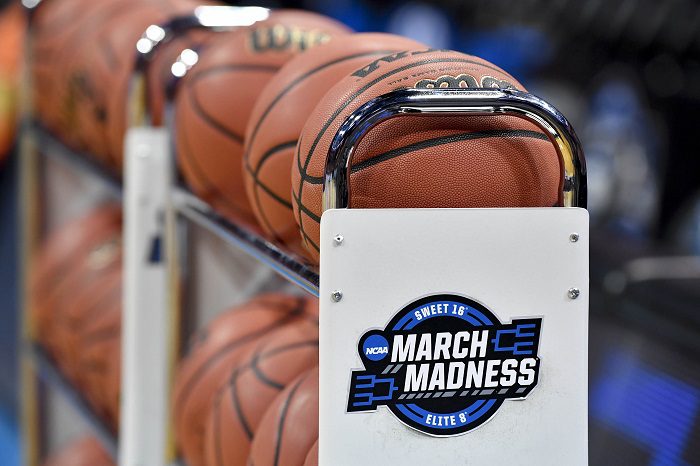 FORT WORTH, Texas — Creighton's first-round overtime win over San Diego State ensured that Kansas' second-round opponent will at least have some local knowledge of the Jayhawks.
Creighton fell behind by double-digits to San Diego State in the first half and needed a rally to tie the game and send it to overtime, before winning, 72-69, on Thursday night.
"We were dead in the water the first half, down 14, 15, whatever it was, against a team that's really hard to come back on," Creighton head coach Greg McDermott said.
The Blue Jays pulled it off with a short rotation, using just seven players. But five of them scored in double figures — Trey Alexander (18 points), Ryan Kalkbrenner (16), Alex O'Connell (15), Arthur Kaluma (12) and Ryan Hawkins (10). Creighton had a 6-0 run to end overtime.
Kalkbrenner is unlikely to play on Saturday due to a knee injury suffered Thursday.
The Blue Jays' (23-11) second-round opponent in the East Region, the Kansas Jayhawks (29-6), are quite familiar to McDermott. That game is set for 1:40 p.m. CT on Saturday on CBS.
Before McDermott took over at Creighton in 2010, he was the head coach at Iowa State for four seasons, where he had to square off with Kansas twice a season as part of Big 12 play. One of McDermott's assistant coaches just happened to be current Cyclones head coach T.J. Otzelberger.
In McDermott's first meeting with Kansas on Jan. 13, 2007, he and the Cyclones pushed the Jayhawks to overtime before losing, 68-64. But, in eight meetings with Kansas head coach Bill Self, that was as close as McDermott got to beating him head-to-head. He went 0-8 before he resigned after the 2009-10 season to take the Creighton job.
McDermott never had a winning season at Iowa State, but he's had far more success with the Blue Jays, where he has 11 winnings seasons and helped guide them from the Missouri Valley Conference to the Big EAST.
But McDermott goes into Saturday's game still trying to beat Self. Along with the 0-8 record in Big 12 action, he got another shot at Kansas on Dec. 8, 2020, as part of the Big 12-Big EAST Challenge. The game, played in Lawrence, Kansas, was a tight one. But Kansas pulled it out, 73-72.
Before that game in 2020, Creighton had not played Kansas since 1974. The Blue Jays have beaten Kansas. In fact, the Blue Jays have beaten the Jayhawks six times. It's just that it hasn't happened since Dec. 5, 1949, when Creighton hosted and beat Kansas, 59-55.
You can find Matthew Postins on Twitter @PostinsPostcard.