Trending Now
Creighton's Ryan Kalkbrenner Unlikely to Play on Saturday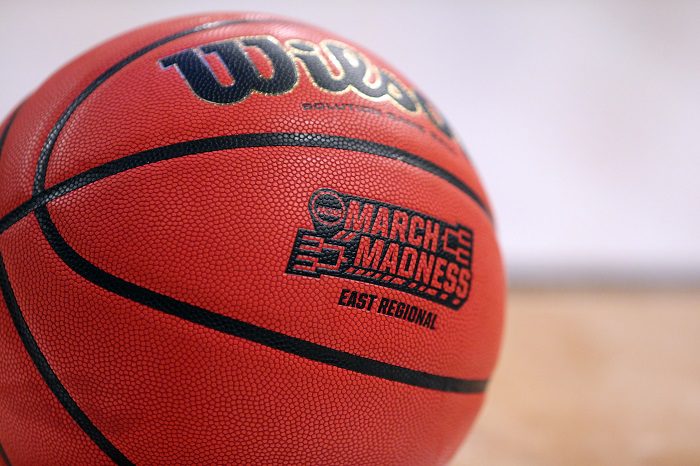 FORT WORTH, Texas — Creighton center Ryan Kalkbrenner is unlikely to play in the second round of the Midwest Region of the NCAA Tournament on Saturday.
Creighton head coach Greg McDermott made the statement to reporters after Thursday's 72-69 overtime win over San Diego State at Dickies Arena.
The Bluejays will play the winner of the Kansas-Texas Southern game in the second round.
Kalkbrenner suffered a knee injury late in the game, which saw the Bluejays (23-11) come back from a double-digit deficit to force overtime and go on a 6-0 in overtime to win the contest.
"We had a devastating loss with Kalkbrenner going down," McDermott said. "So this is a little bittersweet, I think, for all four of us at the table because of what he's meant to this team this year and has meant to the run that we went on starting in early February to get us here.
"He's been a key component of that. And, you know, it's unlikely that we're going to have him on Saturday."
Kalkbrenner is Creighton's tallest player at 7-foot-1 and he entered the NCAA Tournament averaging 13 points, 7.6 rebounds and 2.7 blocked shots per game.
The sophomore more than doubled his points and doubled his rebounds from a year ago as he became a bigger force in the offense for the Bluejays. He also won a gold medal with USA Basketball at the 2021 FIBA U19 World Cup in Latvia. That team was coached by TCU head coach Jamie Dixon.
Before he left the game, Kalkbrenner had 16 points, 10 rebounds, three assists and a steal. He was one of five Bluejays in double figures — Trey Alexander (18 points), Alex O'Connell (15), Arthur Kaluma (12) and Ryan Hawkins (10) were the others.
Without Kalkbrenner, it's unclear who McDermott will play on Saturday, if Kalkbrenner is unavailable. The Bluejays played just seven players on Friday, and they're already without Big EAST Freshman of the Year Ryan Nembhard, who is out due to a wrist injury suffered in late February.
You can find Matthew Postins on Twitter @PostinsPostcard.