Big 12 News
Former West Virginia WR Involved in Serious Car Accident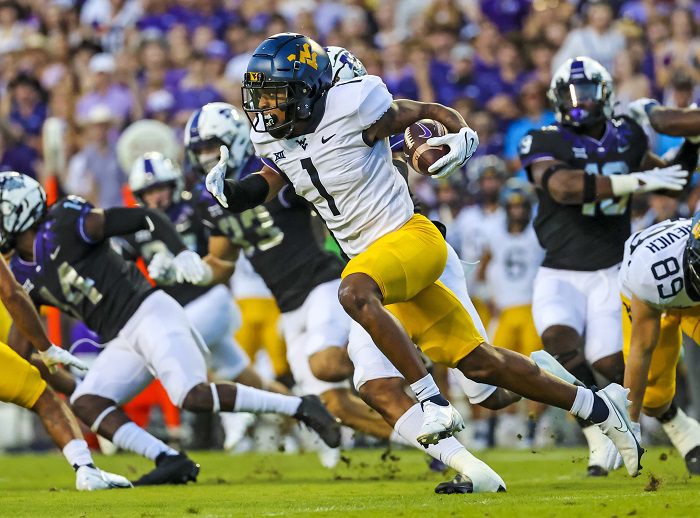 According to Noles247, former Mountaineers starting wide receiver Winston Wright Jr. was injured in a serious car accident last weekend in his hometown of Savannah, Georgia.
Shortly after the 2021 season, Wright decided it was in his best interest to look for opportunities outside of Morgantown, and ultimately landed with the Florida State Seminoles. Over the span of the 2021 season, he recorded 60 receptions for 672 yards and five touchdowns.
According to the Savannah Police Department, Wright was taken to a local hospital with "suspected serious" but non-life-threatening injuries. Wright was a passenger in the accident involving two vehicles with the car he was in not believed to be at fault.
The wreck occurred around 8:00 p.m. when the vehicle carrying Wright struck a vehicle taking a left on a five-lane road. The police report states that the turning vehicle failed to yield to the vehicle Wright was in.
Damage to both vehicles was described as extensive as a fire department was needed to cut passengers out of both vehicles. All three passengers in Wright's vehicle were taken to the hospital, as was the driver of the other vehicle.
While the injuries are described as "serious," details to the nature of the injury were not released, but according to Noles247, multiple sources have said that Wright suffered a leg injury. Florida State is currently on spring break and will resume football activities next week, likely offering more clarity on Wright's situation.