Baylor Bears
Baylor vs. North Carolina Tip-Off Time, Network Set for Saturday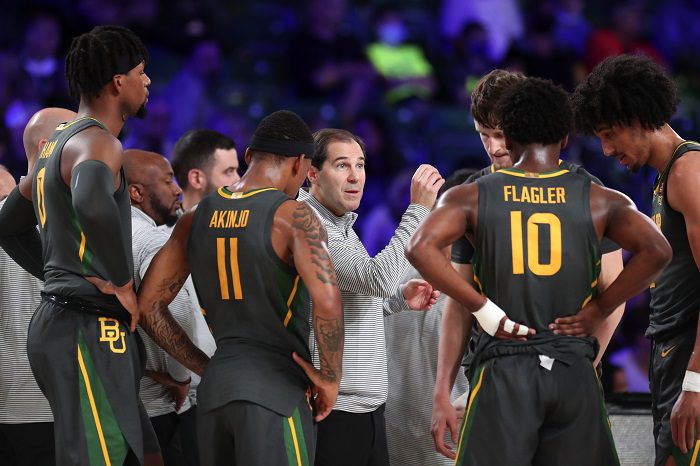 The Baylor Bears and North Carolina Tarheels are set to meet on Saturday in the Round of 32 after dismantling their respective opponents in the first round.
Baylor handled business against Norfolk State, winning 85-49 with four players hitting double-digit points, including Matthew Mayer's 22 points. The Bears shot 57% from the field and 41% from behind the arc, pouring it on whenever they wanted to. They also moved the ball well, finishing with 24 assists on the afternoon.
North Carolina was equally dominant in their tournament-opening win over Marquette, blowing the Golden Eagles out of the gym by a score of 95-63. Oklahoma transfer forward Brady Manek had game-highs with 28 points and 11 rebounds, while uber-talented guard Caleb Love was second with 23. UNC finished with 29 assists and shot 46% from the field.
With both teams looking red-hot in the first round, this will likely be one of the most anticipated matchups in the Round of 32, and we officially have a time and network set for the game.
The Bears and Tarheels will do battle on Saturday, March 19, at 11:10 a.m. CT on CBS. The Bears are currently favored by 5.5-points.