Big 12 News
Four-Star LB Liona Lefau Has OU, Texas in Top Eight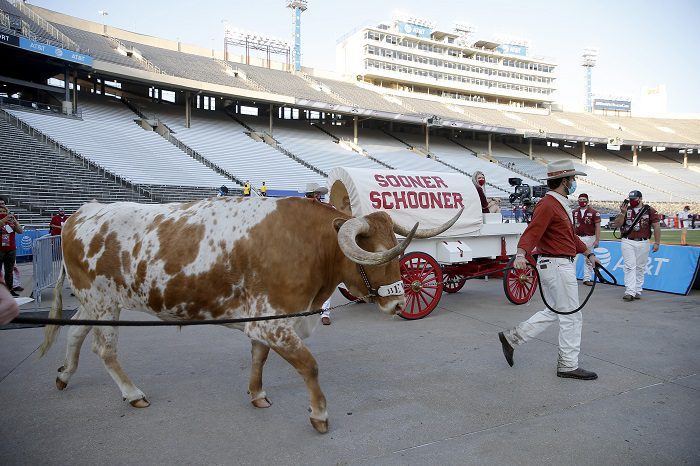 Kahuku High School senior Liona Lefau released his top eight schools on Friday and two Big 12 schools have made the cut for the four-star linebacker out of Kahuku, Hawaii.
Both Oklahoma and Texas are in the running for Lefau, along with BYU, Michigan, Oregon, USC, Utah, and Washington.
The Sooners have added two players familiar with the state of Hawaii this offseason in quarterback Dillon Gabriel and defensive lineman Jonah La'ulu.
Listed at 6-1, 210 pounds, Lefau is the second-ranked player in Hawaii and the 20th-ranked linebacker in the class of 2023.
Here is what Lefau had to say to 247Sports about each of the Big 12 schools that are in the race to land the talented defender from the Aloha State
Oklahoma: "I like how they have a defensive coaching staff now and coach Ted Roof. Oklahoma has been on the TV many times when I was growing up so I know they have been a top dog program for a while. I never got to visit there yet, but I am planning on it."
Texas: "I loved my time in Austin when I went up last summer. It was good vibes and I liked coach Steve Sarkisian, as well. I have a good relationship with coach Jeff Choate and Jake Langi, so I still like it there. I want to go up for another visit soon."
The USC Trojans are the early favorite to land Lefau at this time, but things can change in a big way between now and National Signing Day.