Big 12 News
Kansas Beats Georgia Tech in NCAA Women's Tournament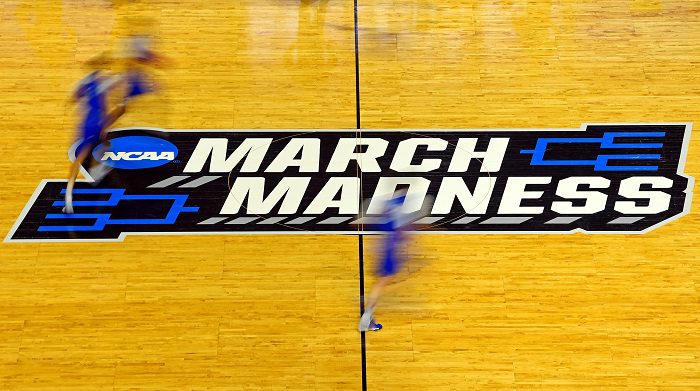 The Kansas Jayhawks beat to the Georgia Tech Yellow Jackets, 77-58, in the first round of the NCAA Women's Tournament on Friday in Palo Alto, Calif.
The Jayhawks (21-9) will play on Sunday against the winner of the Stanford-Montana State game. Stanford is the No. 1 seed in the Spokane Region.
Kansas, the No. 8 seed, was making its first NCAA Tournament appearance since 2013, and its first under head coach Brandon Schneider. At one time, the Jayhawks went to the NCAA Tournament nine straight times (1992-2000) under Marian Washington. But the Jayhawks' appearance on Friday was just their fourth since that run.
The Jayhawks also had their first 20-win season since that 2012-13 season.
None of that was lost on Schneider in the lead-up to the game.
"I think it's a tremendous accomplishment for our young women," Schneider said. "You know, it's the process of building the program to this point has been slower than, maybe, we would have liked. But we tried to stay really true to our values and to the pillars of our program in hopes that if we did it the right way, we could build something that was sustainable."
Friday became Kansas' first NCAA Tournament win since that 2013 appearance, which ended in the Sweet 16. The game had huge swings. Kansas took a 10-0 lead out of the gate. Then Georgia Tech built a 22-13 first-quarter lead. By halftime, the Jayhawks were up, 34-31, after a 21-9 run in the second quarter.
Kansas then went on a 24-15 run in the third quarter to build a double-digit lead that the Jayhawks nursed down the stretch.
Holly Kersgieter was one of three Jayhawks in double figures, leading the way with 19 points. Ioanna Chatzileonti had a double-double with 15 points and 10 rebounds, while Taiyanna Jackson had 14 points, seven rebounds and two blocked shots. Chandler Prater added 12 points, along with five rebounds and four assists.
Georgia Tech was making its second straight NCAA Tournament appearance under Nell Fortner and were anchored by their forward, Lorela Cubaj, the two-time ACC Defensive Player of the Year who is a finalist for the Naismith Defensive Player of the Year award. She entered the tournament averaging a double-double and leading Georgia Tech in rebounds (11.1) and assists (4.3). She finished with eight and 11 rebounds. Digna Strautmane led the Yellow Jackets with 18 points.
You can find Matthew Postins on Twitter @PostinsPostcard.