Oklahoma Sooners
OU Student Section Making Most of Late Tip-Off in NCAA Women's Tournament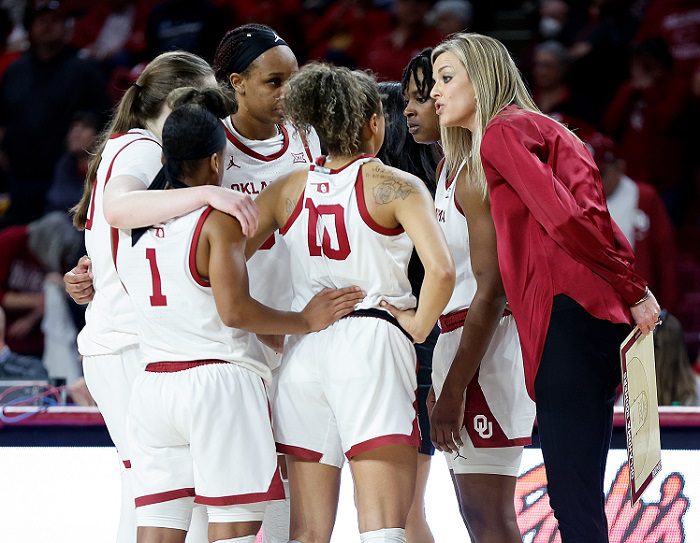 The Oklahoma women's basketball team is set to tip-off their opening-round matchup with IUPUI at, wait for it, 9:00 p.m. CT.
That late of a tip will make it hard to fill up the Lloyd Noble Center, but Oklahoma's student section is making the most of the situation. 9:00 p.m. tip? Let's just make it a pajama party. No, seriously.
The "OU Boom Squad" will show up in droves wearing their pajamas to cheer on the 4-seeded Sooners in their first tournament appearance under Jennie Baranczyk.
The Sooners were much better than anticipated in Baranczyk's first year, going 24-8 and sweeping the Baylor Bears in the regular season. Baylor beat the Sooners in the Big 12 Tournament and secured a one-seed in the NCAA Women's tournament, proving that the Sooners can hang with just about anyone in this tournament.
One of the main reasons for Oklahoma's resurgence is guard Taylor Robertson. Robertson is one of the most dangerous shooters in the entire country and leads the country in three-point field goals made this season with 117. If she gets hot in this tournament, watch out for the Sooners.