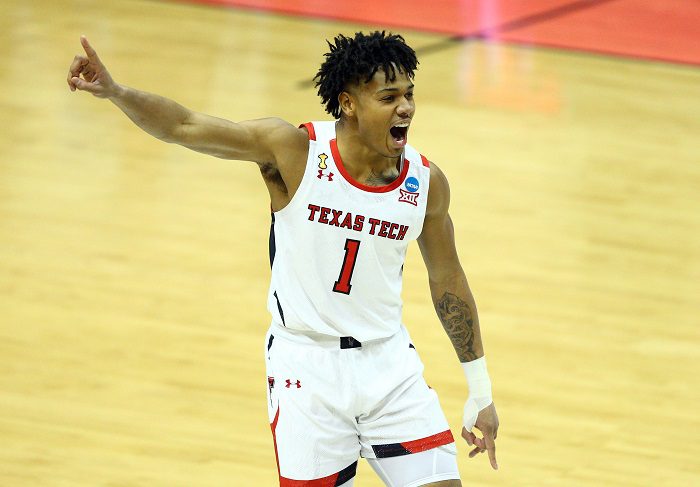 The Texas Tech Red Raiders beat the Montana State Bobcats, 97-62, in the first round of the NCAA Men's Tournament on Friday in San Diego, Calif.
The Red Raiders (26-9), the No. 3 seed in the West Region, will face either Alabama or Notre Dame in the second round on Sunday. Texas Tech's 97 points is a season high and it was the Red Raiders' largest win in the NCAA Tournament in school history.
Like Baylor and Kansas on Thursday, the Red Raiders made a statement that they're out to make their run in 'March Madness' a long one, perhaps as long as their 2018 and 2019 teams, which made the Elite Eight and the national championship game, respectively.
Red Raiders forward Kevin McCullar and head coach Mark Adams were with that 2019 team. McCullar is the only player remaining from that team. He redshirted that season. Adams won his first NCAA Tournament game as a head coach.
The NCAA Tournament and Adams is why McCullar didn't bolt for the transfer portal after Chris Beard left for Texas last April.
"That's the main reason I stayed, to stay with him," McCullar said on Thursday. "When we brought in a bunch of new guys and stuff we all just gelled so easily. (We) did a lot better than people thought we would do with the coaching changes and stuff. We're not settling for that. We're trying to make history."
Texas Tech certainly played great defense, its hallmark all season. But their red-hot start to the game didn't hurt, either. Tech shot 72.5 percent from the field in the first half, going 18-of-25 shooting. In fact, Texas Tech nearly broke the record for field-goal percentage for a round of 64 game, firing 66.7 percent. Syracuse (67.9 percent) holds that record.
After the game, Adams, while happy, was set to move on to Sunday's second round.
"This team wants to play as long as we can," Adams said. "We've talked about that. Let's forget about this first game. Let's get ready (for the second round)."
The Red Raiders started the game on a 10-2 run, which led to a Montana State (27-8) time out less than four minutes into the game. Forward Terrence Shannon Jr. set the tone with a 15-point first half, as he drained three 3-pointers and had four assists, which helped forward Kevin Obanor, forward Kevin McCullar and guard Adonis Arms to eight first-half points each.
Shannon led the way for Tech with 20 points. Five other Red Raiders were in double figures — Bryson Williams (20 points), Arms (15), McCullar (10), Obanor (10) and Davion Warren (10). Obanor had a double-double, adding 11 rebounds.
Montana entered the game as the Big Sky Tournament champions, but the Red Raider defense forced 11 first-half turnovers and held Bobcats guard Xavier Bishop and guard Amin Adamu to a combined seven first-half points. The Bobcats' offense shot 32 percent from the floor in the first 20 minutes, and Bishop's buzzer beating 3-pointer to end the first half only cut Texas Tech's lead to 52-25 at the break. The Bobcats got a little better from the floor, shooting 38 percent for the game.
Bishop was the only Bobcat in double figures with 12 points.
You can find Matthew Postins on Twitter @PostinsPostcard.