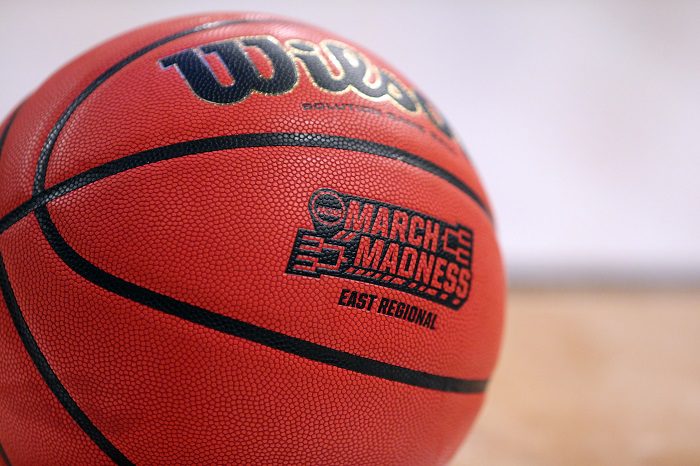 Texas and Virginia Tech are in a battle halfway through their opening-round matchup, with both sides heating up as halftime ticked closer.
Right at the buzzer, Texas guard Marcus Carr threw up a shot from the opposite three-point line and drained it.
Take a look at the first buzzer-beater of this year's tournament.
Here's another angle of the half-court buzzer-beater that gave the Longhorns a 34-32 lead.
At the half, Virginia Tech is shooting nearly 48% from the field, and holding Texas to 34%. The difference is, Texas is shooting nearly 54% from behind the arc, making seven from deep in the first 20 minutes. If the Longhorns can be more consistent inside in the second half, they could build on this lead over a red-hot Hokies squad.