Trending Now
Watch: North Carolina's Brady Manek Ejected For Flagrant Foul vs. Baylor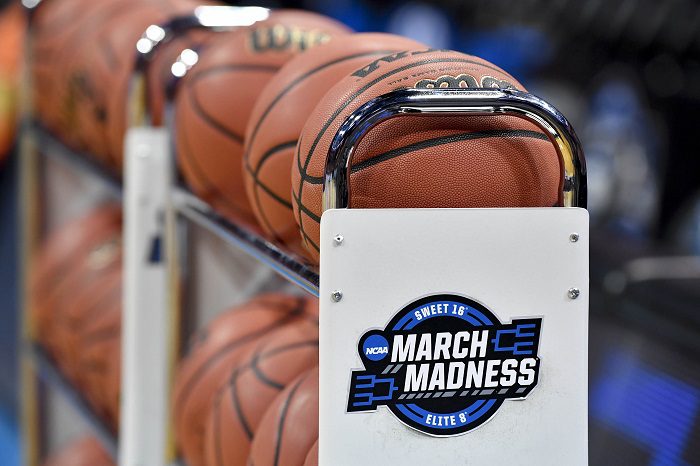 FORT WORTH, Texas — Brady Manek's flagrant two foul on Saturday was the only OTHER thing people wanted to talk about after Baylor's furious comeback against the Tar Heels, which fell short in overtime, 93-86.
Manek, who played several times against Baylor as a member of the Oklahoma Sooners, was in the midst of a terrific game for the Tar Heels, as he had 26 points. This was two days after he scored 28 points in a blowout win over Marquette in the first round.
But, at a time when UNC could have used Manek, he wasn't there.
UNC was up 62-47 with 10:47 left when Manek was ejected for a flagrant two foul while blocking out Baylor's Jeremy Sochan under the basket. The video is below. You be the judge. Most of Twitter judged it to be a common foul.
Was it a physicaly play? Sure. Did Manek's elbow glance Sochan in the head? Probably. But the rules are clear.
A flagrant one is considerer 'excessive in nature or unnecessary or avoidable, uncalled for or not required by the circumstances of the play.'
A flagrant two has to meet that standard, plus be a foul that is 'brutal, harsh or cruel or dangerous or punishing.'
Manek was called for a flagrant two and ejected for a foul that, at least on video, didn't seem to meet any of those standards.
Manek had something to tweet after the game, just not about that.
UNC head coach Hubert Davis didn't directly address Manek's ejection or the officiating itself after the game.
"Baylor is defending champions," Davis said. "They were a No. 1 seed and they are absolutely unbelievable. And you just had two teams that were fighting and scratching and kicking and clawing on every pass, every rebound, every cut, every shot, every free-throw. And when that happens, at times, physicality happens."
Baylor went on an incredible comeback after that, erasing the 25-point deficit and sending the game to overtime. But, RJ Davis' layup and ensuing free throw with 1:18 left put the Tar Heels ahead by six points, a lead Baylor was unable to overcome.
With the win, the Tar Heels moved on to the Sweet 16 and Baylor's national title defense ended in the second round.
You can find Matthew Postins on Twitter @PostinsPostcard.