Kansas Jayhawks
Kansas vs. Stanford NCAA Women's Basketball Preview and Prediction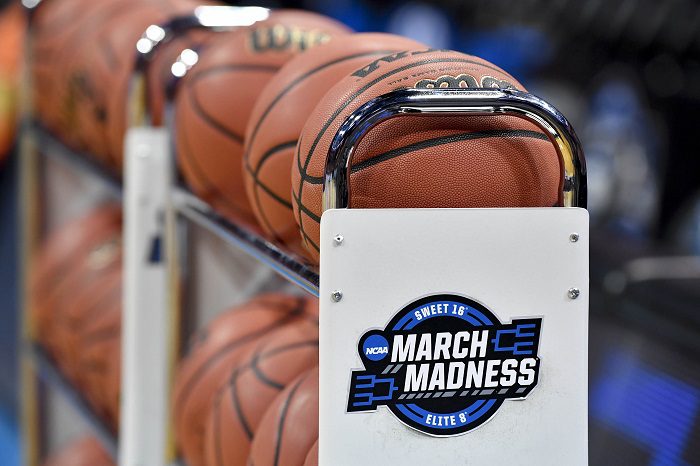 Here is everything you need to know about the Kansas Jayhawks and the Stanford Cardinal in our Kansas vs. Stanford NCAA Women's Tournament preview.
NCAA Tournament
Spokane Region – Second Round
No. 8 Kansas (21-9) vs. No. 1 Stanford (29-3), 8 p.m. CT, Sunday, ESPN, Maples Pavilion, Palo Alto, Calif.
How They Got Here: Kansas received an at-large bid out of the Big 12. Stanford received the Pac-12 automatic NCAA Tournament bid.
NCAA Tournament results: Kansas: def. Georgia Tech, 77-58 (first round); Stanford: def. Montana State, 78-37 (first round).
Winner Gets: A trip to the Sweet 16 in Spokane, Wash., next week.
Projected starting lineups
Kansas: F Ioanna Chatzileonti, C Taiyanna Jackson, G Holly Kersgieter, G Zakiyah Franklin, G Julie Brousseau.
Stanford: F Cameron Brink, G Haley Jones, G Lacie Hull, G Lexie Hull, G Anna Wilson.
Players to watch
Kansas G Holly Kersgieter: She was quite effective against Georgia Tech on Friday. She scored a team-leading 19 points on 6-of-13 shooting, which included a team-leading three 3-pointers. She also had five rebounds, two assists and two steals. She's set the pace for the Jayhawks all season. She enters the Stanford game as the team's leading scorer, averaging 13.6 points per game. The All-Big 12 Second Team selection will need to have another big game for the Jayhawks to advance. And she's capable. She had a season-high 23 points against Baylor on Jan. 16.
Stanford F Cameron Brink: The Cardinal has plenty of experience back and plenty of weapons. But Brink is the one you have to account for every play of the game. The 6-foot-4 sophomore averages 13.5 points and 8.1 rebounds per game, which are both team highs. She also averages 2.5 blocks per game. The thing is, she's putting up these numbers playing less than 22 minutes per game. She's efficient, shooting nearly 60 percent from the floor. She can also stretch the defense, as she shoots nearly 37 percent from the 3-point line.
Key storylines
Kansas: At one point Kansas had a 10-0 lead. At one point Kansas was down by double digits. But like Kansas has all season, the Jayhawks found a way to not only overcome, but pull away, in this case against Georgie Tech. Holly Kersgieter had a great game. But so did forward Ioanna Chatzileonti, who scored 15 points and grabbed 10 rebounds. She's hit double digits in her last two games. Taiyanna Jackson had 14 points and seven rebounds, while Chandler Prater gave Kansas a lift off the bench with 12 points. Now, can Kansas make this watershed season something bigger? A win over Stanford would not only be a huge upset, but it would put Kansas back in the Sweet 16 for the first time since 2013.
Stanford: The defending national champions cut through Pac-12 play like a hot knife through butter, winning every game and claiming the Pac-12 title. Stanford's only losses are understandable — Texas, UCF and South Carolina. All made the NCAA Tournament. Stanford may get another shot at Texas in Spokane if both teams keep winning. Stanford is one of the gold standard programs in women's college basketball. Head coach Tara VanDerveer is the game's winningest coach. She's won three national championships. The starting lineup all played on last year's team — Brink, Haley Jones (12.8 points), Lexie Hull (11.5) Anna Wilson (5.0 points) and Lacie Hull (4.3 points).
Fun Fact
This is the first time Kansas and Stanford have played against each other in women's basketball.
Prediction
Stanford 78, Kansas 68. It's going to be a tall order. It's also going to be a game where Kansas pushed Stanford for at least three quarters.
You can find Matthew Postins on Twitter @PostinsPostcard.