Baylor Bears
Big 12 Baseball: TCU Takes Series While Texas Tech Stays Hot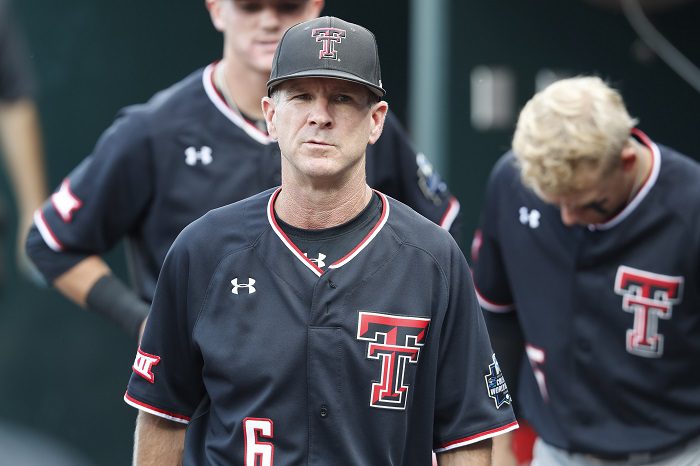 With the MLB still on hold, why not take in some college baseball? We are in the fifth full weekend of the season as all nine Big 12 teams (sorry Iowa State) are back in action on the diamond this weekend. There are several big-time matchups around the conference and here is what happened in the Big 12 on Saturday.
Notable Games
#17 Texas Tech: 11 Iowa: 3
Brandon Birdsell pitched a fine game striking out nine batters in five innings of work, but it was the bats of Texas Tech that won them the game. Easton Murrrell started the game with a solo homer before a throwing error added another run on the board. Tech added three more runs in the fourth inning thanks to a wild pitch and a Cole Stilwell blast. Iowa would score a couple of runs but it was all Red Raiders in this game as they scored a run in the sixth inning and four more in the eighth. I said before that Texas Tech had one of the best offenses in the entire country and they showed that on Saturday.
#21 TCU: 11 Baylor: 9
This was quite the game on the Saturday slate. Baylor jumped out to a 2-0 lead thanks to a Jared McKenzie homer run but TCU responded with a big third inning scoring five runs thanks to key hits from David Bishop, Gray Rodgers, and Tommy Sacco. The Bears would recapture the lead in the next inning, but it was the Horned Frogs who had the last laugh. In the ninth inning, two Baylor mistakes tied the game up at eight and the same thing happened in extra innings as Baylor allowed a few more runs in the eleventh inning.
West Virginia: 6 Campbell: 3
West Virginia needed a bounce back win and they got one on Saturday afternoon. They started the game with two runs right off the bat as McGwire Holbrook and Braden Barry got things started before Tevin Tucker went deep in the third inning. Meanwhile Ben Hampton went a little over seven innings of work on the mound allowing two runs. The Mountaineers would add three more runs in the later innings as they never looked back once they got their lead.
Other Games
#11 Oklahoma State: 8 Seton Hall: 4
Indiana State: 6 Kansas: 2
Oklahoma: 13 New Orleans: 8
#2 Texas: 10 Incarnate Word: 2
Kansas State: 15 Morehead State: 2