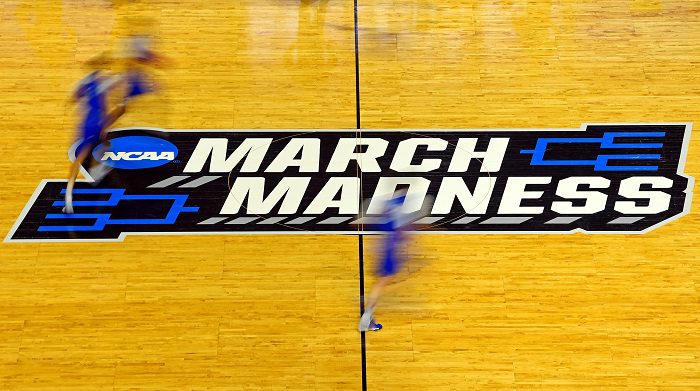 The NCAA tournament is officially heading into the second weekend and there are still three teams from the Big 12 left dancing.
We have a small break in the action and it's just enough time for Vegas to release the odds for each matchup on Thursday and Friday.
There are some fantastic matchups in the Sweet 16 this week, headlined by three-seed Texas Tech taking on Coach K and the second-seeded Duke Blue Devils. Despite Duke's "blue-blood" status, Mark Adams' Red Raiders are a 1.0-point favorite over the Blue Devils, according to BetOnline.ag.
Bill Self and Kansas have a tricky matchup with Providence, a team that many thought would fall in the first round to South Dakota State, but never wavered against the Jackrabbits. However, Kansas and South Dakota State are two different animals and the Jayhawks are currently favored by 7.0 points over the fourth-seeded Friars.
The final, and least likely, of the matchups in this round is (11) Iowa State vs. (10) Miami. Both teams were tasked with defeating top-three seeds to advance, and both did just that, with Miami dismantling Auburn and Iowa State handing Wisconsin its final loss of the 2021-22 season. Currently, the Hurricanes are 1.5-point favorites over the Cyclones, but don't count out T.J. Otzelberger's group, who is showing resolve at the best time of the year.
Here are the lines for each game, courtesy of BetOnline.ag.
Michigan vs. Villanova (-4.5); O/U: 135
Arkansas vs. Gonzaga (-8.5); O/U: 154.5
Texas Tech (-1) vs. Duke; O/U: 137.5
Houston vs. Arizona (-1.5); O/U: 144.5
North Carolina vs. UCLA (-2); O/U: 142.5
Providence vs. Kansas (-7); O/U: 141.5
Iowa State vs. Miami (-1.5); O/U: 133
St. Peter's vs. Purdue (-12.5); O/U: 136.5