Baylor Bears
Big 12 Baseball: Oklahoma State, Texas, K-State Complete Sweeps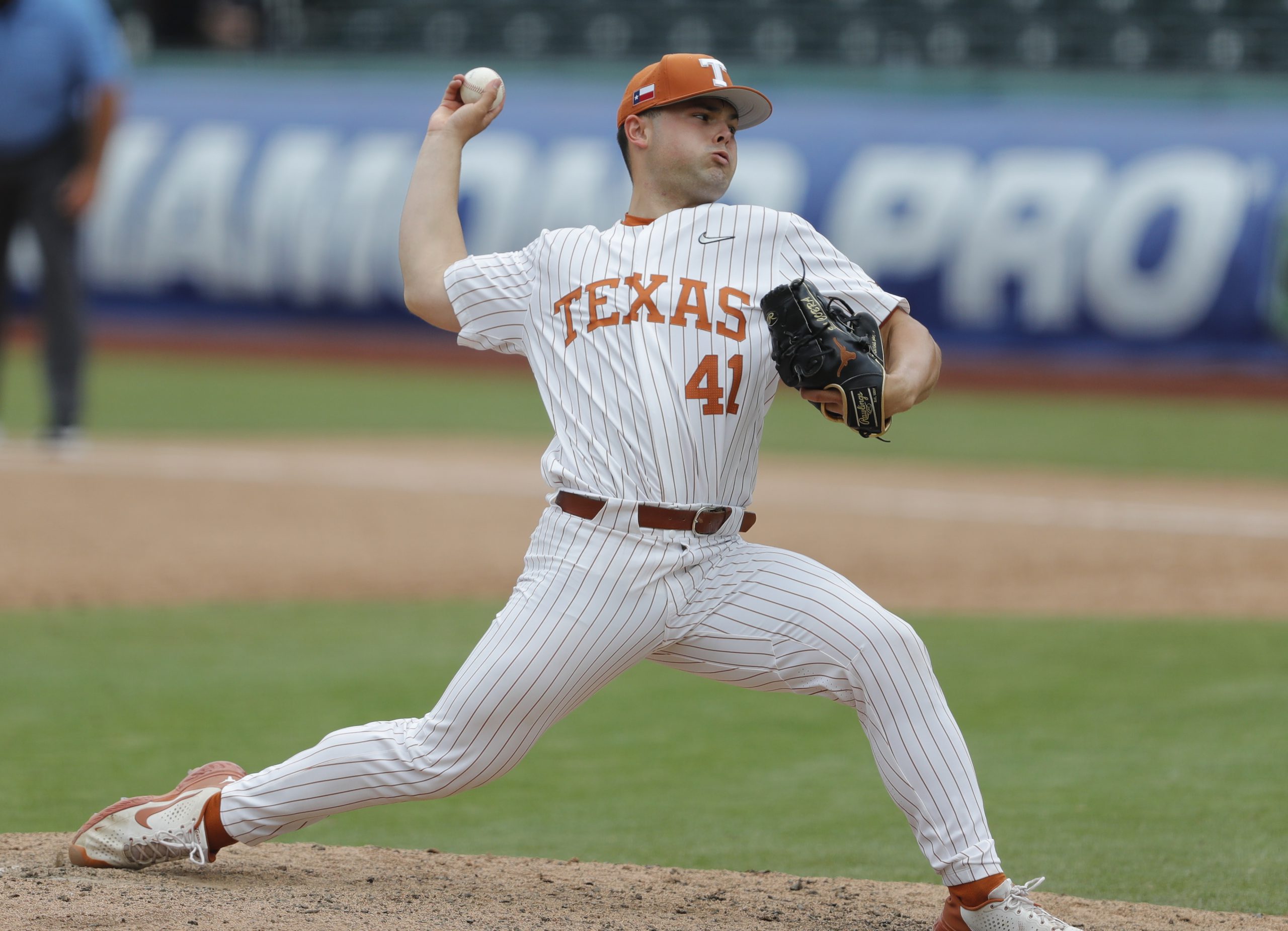 With the MLB still on hold, why not take in some college baseball? We are in the fourth full weekend of the season as all nine Big 12 teams (sorry Iowa State) are back in action on the diamond this weekend. There are several big-time matchups around the conference and here is what happened in the Big 12 on Sunday.
Notable Games
Iowa: 6 #17 Texas Tech: 3
Tech started off great as Ty Coleman went deep in the second inning, but the Hawkeyes woke up quickly as they answered with their own score. The breaking point of this game was in the sixth inning where Iowa scored six runs. Starting pitcher Mason Molina was pulled in that inning for Brendan Girton who also struggled. Tech would score one run in the eighth inning thanks to a Jace Jung solo blast, but it was too little too late for Tech. Overall it wasn't a bad weekend in Iowa City as Texas Tech left with a split in their short two game set.
Baylor: 7 #21 TCU: 3
Just like in the game on Saturday, Baylor jumped out to an early lead. Luckily for the Bears they were able to hold onto that lead unlike that second game of the series. By the end of the fifth inning, Baylor was up 5-0 and never looked back. TCU would make a push later in the game as David Bishop and Brayden Taylor hit home runs, but the Bears hung on to win. Also, I must give credit to Baylor pitcher Will Rigney who pitched a little over five innings and allowed just two hits. While the win was nice for Baylor, TCU was able to wrap up the series win on Saturday taking the first two.
Campbell: 6 West Virginia: 5
West Virginia got themselves in a hole early on and due to some bad pitching, they were down throughout the entire game. The only thing that kept them in this one was their bats. Braden Barry hit a two-run shot to tie the game early on and then Tevin Tucker's homer in the eighth helped pull the Mountaineers within two. West Virginia added a final run in the ninth, but they couldn't quite pull of the big comeback. With the loss, they drop the series to Campbell, and I do have some concerns with this team over the last few games. I knew going in Campbell would be a good test for this ballclub and they couldn't make it happen on the road.
Other Games
#11 Oklahoma State vs Seton Hall
The Cowboys actually wrapped up their series on Saturday, but they did manage to sweep the Pirates with that final game. Seton Hall wasn't a very good team, but it was nice to see Oklahoma State take care of business.
#2 Texas: 12 Incarnate Word: 0
This game and series was never close. Texas handled Incarnate Word with ease as they should and were able to complete the sweep on Sunday afternoon. Oh, and of course Ivan Melendez hit a home run because that's all the man does.
Indiana State: 11 Kansas: 10
Offense wasn't the issue with this team this weekend because the pitching was rocky during this series. Kansas can score runs but until they can figure things out on the mound, it is going to be a tough year ahead. With the loss on Sunday, the Jayhawks dropped the series to Indiana State.
Kansas State: 9 Morehead State: 6
Hello Big 12 baseball fans and hello Kansas State fans. I have been waiting for weeks to see this team get going they just completed a nice sweep over Morehead State. The Wildcats dominated the series outscoring the Eagles 34-10 over the three-game stretch. After a 1-6 start to the season, this team has now gone 10-1 since then and are currently on an eight-game winning streak.
New Orleans: 11 Oklahoma: 5
I thought this team turned the corner last week, but I was wrong. The Sooners gave up a ton of runs this past weekend and gave up ten or more runs twice in their three-game series.