TCU Horned Frogs
Watch: Arizona Players Immediately Wave, Kiss to TCU Fans After Win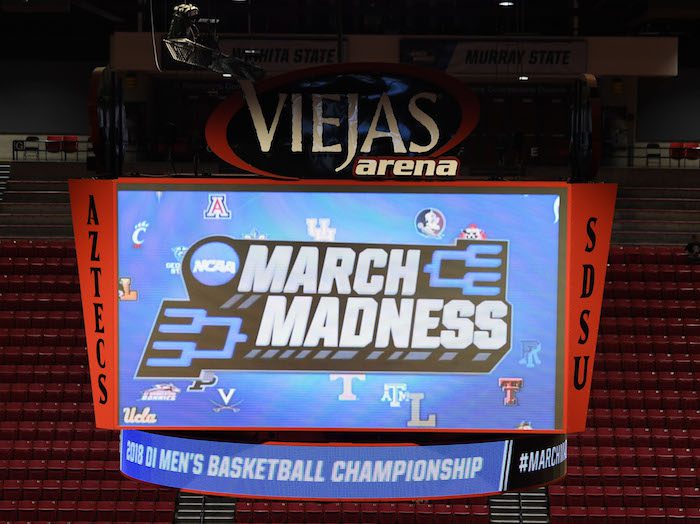 The No. 1 seed Arizona Wildcats avoided an upset from No. 9 seed TCU Horned Frogs on Sunday night in overtime, winning 85-80.
But instead of celebrating with their teammates and their bench, Arizona players instead ran over to the TCU fan base where they chose to wave goodbye and blow goodbye kisses.
Here's the video of what happened after the horn sounded in overtime.
Considering the controversial end to regulation, which could have resulted in TCU winning in free throws, that's awfully arrogant from Arizona, while obviously showing absolutely zero sportsmanship in the process.
The No. 9 seeded Horned Frogs led by as much as eight at one point and had a chance to win the game in regulation, who were hoping they could join Kansas, Iowa State and Texas Tech in the Sweet 16.
With 13 seconds left TCU guard Mike Miles brought the ball up. He was trapped on one side of the court by two Arizona players, and as he tried to dribble back to the middle of the floor he appeared to draw contact and fell to the ground, losing the ball. Arizona's Dalen Terry picked up the ball and went to the other end for what could have been a game-winning dunk, but he couldn't beat the game clock and the game went to overtime, where Arizona would win the game 85-80.
Needless to say, with Kentucky no longer in the NCAA Tournament, I think all college basketball fans can agree on having a team to root against going forward: Arizona.