Big 12 News
Keylan Boone Announces Transfer from Oklahoma State Basketball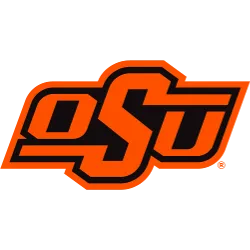 Oklahoma State forward Keylan Boone will enter the transfer portal, marking the second Cowboys player to hit the portal since the end of the season.
Boone, who is the brother of Kalib Boone, was part of the Class of 2019 for Oklahoma State, and leaves OSU with two years of eligibility remaining and the opportunity to play immediately.
Boone announced his decision on Instagram.
"As hard as this is, my time at Oklahoma State has come to an end," Boone wrote. "To the fans here, I truly love you guys the most. You have stood by us through all the highs and lows. I want to thank all the coaches here that have helped me grow as a basketball player and even more as a person. Lastly I want to thank my family for always being behind me and my decisions. With all that being said … I'll be entering the transfer portal."
In three seasons at OSU he played in at least 26 games each season. In 2021-22 he averaged a career-best six points per game.
His brother, Kalib, is reportedly staying at OSU.
Guard Donovan Williams entered the transfer portal earlier this month.
Big 12 2021-22 Transfer List
Players who have left Big 12 Schools
(new school in parenthesis)
F Dain Dainja, Baylor (Illinois)
C Xavier Foster, Iowa State
F Blake Hinson, Iowa State
F Javan Johnson, Iowa State (DePaul)
G Donovan Williams, Oklahoma State
F Keylan Boone, Oklahoma State
G Cashius McNeilly, TCU (Northern Oklahoma College-Tonkawa)
G Sardaar Calhoun, Texas Tech (Drake)
F Jalen Bridges, West Virginia
C Isiaah Cottrell, West Virginia
F Seny Ndiaye, West Virginia
F Taj Thweatt, West Virginia (Coastal Carolina)
Players who have joined Big 12 Schools for 2022-23
(former school in parenthesis)
F Tre King, Iowa State (Georgetown)
F Jaylon Tyson, Texas (Texas Tech)