Big 12 News
Mark Adams: We 'Crossed Our Fingers' as Santos-Silva Shot Off-Hand Free Throws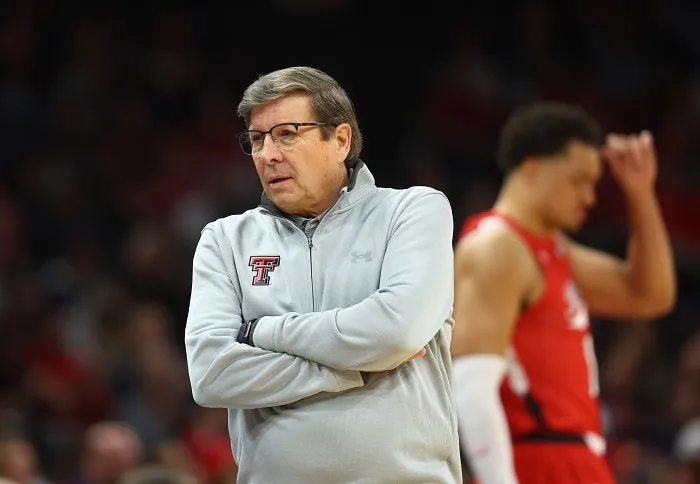 Marcus Santos-Silva shoots the ball left-handed and has done so for the majority of his career, but not on Sunday night.
No, on Sunday night Santos-Silva shot the ball with his right hand, something that he has been doing for about a month, according to head coach Mark Adams.
"I'd like to take credit for it, but I think he did that on his own about a month ago," Mark Adams said. "He's left-handed but he started shooting with his right hand."
It proved to be a good decision, as the 46% free throw shooter sunk two clutch baskets with under a minute left to take down the Notre Dame Fighting Irish. It couldn't have gone much better for Santos-Silva in that moment, but Adams and the rest of the Red Raider bench weren't so sure that it would go that way.
"He looks a whole lot better," Adams said. "But quite honestly they still hadn't been going in in practice. We were crossing our fingers."
Santos-Silva finished the game with four points, five rebounds, two blocks, and an assist. His defensive efforts were key, as the Red Raiders held Notre Dame to just 53 points, almost 20 points below their season average of 72.6.
"[He's] just a great competitor," Adams said of the Super Senior Forward. "He just plays with so much emotion. He didn't have a good [first] half offensively or defensively but he's made some huge defensive plays down the stretch. Plays with a lot of energy and emotion.
"And, again, Marcus is one of those guys that had a lot of offers to go other places and other chances to go play at other high D1 schools and wanted to be here at Texas Tech. Great young man. I was so happy for him."
Santos-Silva will need to play with the same energy and emotion on defense this week when Tech faces Duke, who averages 80.3 points per game, good for ninth nationally.