Big 12 News
Texas Jumps Back into USA Softball Top 25 Poll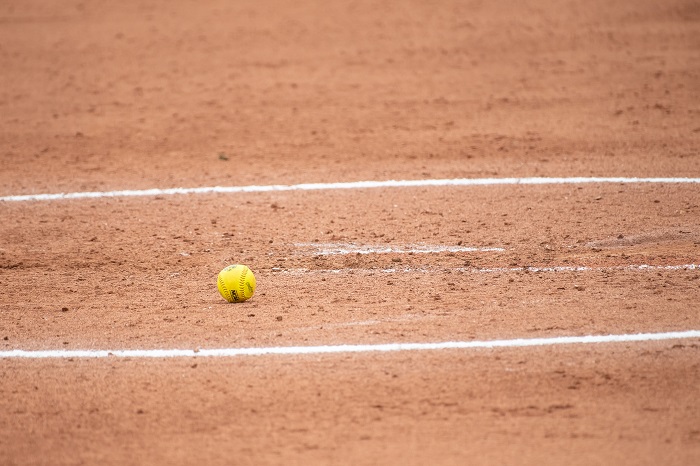 The Week 6 edition of the USA Softball Top 25 Poll was released today and we have three teams from the Big 12 represented for the first time since Week 2.
Oklahoma remained at the top where it has been all season, receiving 24 of 25 first-place votes. UCLA, a team that the Sooners beat 4-1 earlier this season, received the only vote not cast for the Sooners at the top spot. Oklahoma has now won 22 of its 25 games by way of run-rule but faces a stiff test this afternoon when it faces No. 13 Kentucky in Lexington.
Oklahoma State fell one spot back to 10th after a 5-1 week. The Cowgirls enjoyed hosting the OSU Mizuno Classic in Stillwater this weekend, as they were able to handle Kansa City and Witchita State with relative ease. Getting their bats going will be key as Big 12 play opens up, as they have been unable to replicate their offensive firepower from 2021 to this point in the season.
Texas, a team that I hit the panic button on weeks ago, has found a way to turn it around and has now beat a ranked team in each of their past five outings. This past weekend, the Longhorns wrapped up a three-game sweep of the 22nd-ranked LSU Tigers, a team that handed Alabama two of its four losses on the year. They were able to win with defense in the first two contests, shutting out the Tigers 3-0 and 4-0, but when the LSU offense exploded in game three for 10 runs, Texas was able to do them one better and win 11-10. The impressive sweep landed Texas back in the poll at 23 this week.
Here is a look at the ESPN.com/USA Softball Collegiate Top 25.
(24) Oklahoma (25-0)
(1) UCLA (24-3)
Florida State (27-2)
Alabama (24-4)
Virginia Tech (21-3)
Florida (25-3)
Duke (23-4)
Arkansas (19-5)
Northwestern (19-4)
Oklahoma State (21-6)
Washington (20-7)
Oregon (21-4)
Kentucky (20-5)
Tennessee (20-8)
Clemson (19-8)
Michigan (17-6)
Arizona (19-6)
Auburn (25-2)
Missouri (19-9)
Arizona State (22-5)
Georgia (26-4)
LSU (20-10)
Texas (21-9-1)
UCF (26-7)
Stanford (20-6)
Dropped Out: Oregon State, South Florida
New to Poll: Stanford, Texas
Others receiving votes: South Florida (32), Oregon State (16), Mississippi State (13), California (4), Georgia Tech (4), Ohio State (3), Boise State (1), Notre Dame (1), Texas A&M (1), Western Kentucky (1).