Baylor Bears
Big 12 Baseball Power Rankings: Texas Surges, Oklahoma Stumbles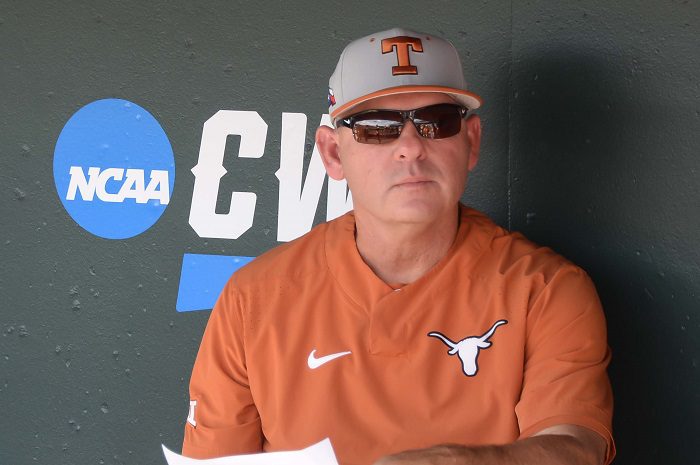 Baseball is in full swing as we approach conference play. Each week I will release my Big 12 baseball power rankings and here are this week's rankings.
1. Texas Longhorns
I may have overreacted a bit when this team fell to South Carolina in a series and lost to the College of Charleston as well last week. Those weren't good performances, but this is still an incredibly talented team and still one of the best teams in all of college baseball. They wiped the floor with Incarnate Word this past weekend and have a huge test on the road against Texas Tech this weekend. Buckle up because it is going to be one hell of a series and the winner will take the top spot on this list next week.
2. Oklahoma State Cowboys
I didn't like the way this team played against Gonzaga a couple of weeks ago, but the Cowboys have managed to win seven straight games. Much like Texas, they are a solid team, and their bats are hot right now. Pitching is still an issue at times but so far, they have managed to make it work.
3. Texas Tech Red Raiders
Some Tech fans won't be happy about this ranking, and I totally understand. The problem is it is hard for me to say that this team is better than Texas and Oklahoma State at the moment. I love the offense on this team. The entire lineup has hit the ball well and it would be hard to find a better set of bats than the ones in Lubbock. The only concern I have is with the pitching rotation but once again, if this team takes down Texas this weekend, they will find themselves at the top of this list.
4. TCU Horned Frogs
There's only one Big 12 team who has won a conference series this season which of course is TCU. They took the series against Baylor on the road this past weekend and continue to stay hot at the plate. Riley Cornelio has been an ace on the mound for them and I look forward to seeing them back in action against a hot Kansas State team.
5. Baylor Bears
Even though they dropped their series against TCU, I fully expect this team to bounce back this weekend against Oklahoma. Tyler Thomas is an excellent pitcher and if I am being honest, they should have beaten the Horned Frogs, but errors proved to be costly. Right now, I believe that there are four teams in the mix for a Big 12 title and this is where the separation begins.
6. Kansas State Wildcats
Hello Kansas State and hello Big 12. I doubted this team for weeks and after a rough start to the season, all the Wildcats have done is win eight in a row and win ten out of their last eleven games. Dominic Richardson has been a surprise and I love the one-two punch this team has on the mound with Blake Adams and Connor McCullough.
7. West Virginia Mountaineers
I was a believer in this team after their strong start to the season. However, the Mountaineers have struggled lately. They had a disappointing outing up in Minnesota and dropped their series against Campbell last weekend. I know Campbell is a quality opponent, but I expect more from this team.
8. Oklahoma Sooners
Just when this team took a step forward in Houston a few weeks ago, they came back down to earth against New Orleans last weekend. Pitching has been an issue at times and so has the lack of offense. For whatever reason, this team has yet to reach their full potential and this season could be another long one in Norman.
9. Kansas Jayhawks
There isn't much to say here. Kansas has the bats to make some noise at times but they by far have the worst pitching rotation in the conference. They give up a ton of runs and will always be playing from behind.