Big 12 News
Coach K Calls Texas Tech 'Probably the Best Defensive Team in the Country'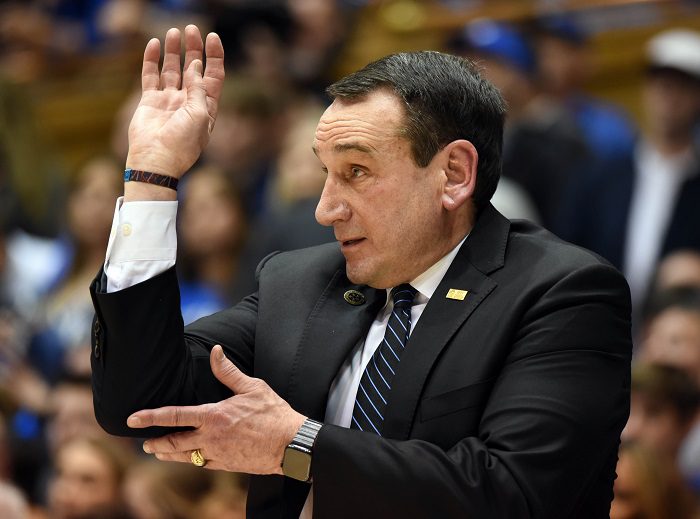 Ahead of their Sweet 16 match up on Thursday night, Duke head coach Mike Krzyzewski had some high praise for the Texas Tech Red Raiders.
Coach K said about Tech, "They are probably the best defensive team in the country."
And it's hard to argue with Coach K's assessment. Just look at how Texas Tech got itself into the Sweet 16 this past weekend.
The Red Raiders managed to beat Notre Dame with one field goal in the final eight minutes of the game, and that field goal came at the end of the drought on a Kevin McCullar dunk. How? The Texas Tech way — defense and free throws. The Red Raiders forced key turnovers, they hit nearly every free throw down the stretch and Marcus Santos-Silva came up with two key blocked shots and even shot his free throws right-handed.
Of course, if Texas Tech thinks it can go eight minutes with one field goal and beat Duke, they're kidding themselves. So they must avoid a scoring drought like the one they experienced against Notre Dame to win.
The Red Raiders were tops in the Big 12 and No. 8 in the country in allowing 60.2 points per game. Now when you look at advanced metrics, Texas Tech is No. 1 in Ken Pomeroy's defensive efficiency rankings at 84.4. Duke is no slouch, but their efficiency rating is 95.4, which is No. 43. For perspective, eight Big 12 teams have a better defensive efficiency rating than Duke.
Tip off between Texas Tech and Duke is set for tip off at 8:39 on CBS from San Francisco, California.