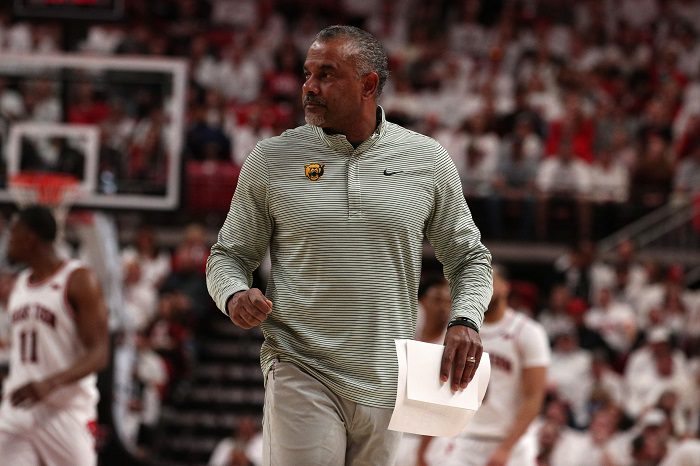 Today, Kansas State officially announced Jerome Tang as its new head basketball coach in a press conference in Manhattan.
The event was chock-full of quotes from Tang, who says he is "here to elevate" not rebuild the Kansas State basketball program, a program that so many hold near to their hearts.
"I want to thank the K-State family, the student body, alumni, former players, and legends for allowing me the opportunity to steward your program," Tang said in the press conference. "This is your program. This is not about me, it's about us. . . It's unlimited what you can accomplish when nobody cares who gets the credit. I don't care who gets the credit, let's just go accomplish it together. Let's all roll up our sleeves and be the very best version of ourselves every day.
Really great stuff from the new head coach for the Wildcats, but those aren't the only words of wisdom that Tang had.
In a message to his future players, Tang advised them to, "Stay away from Aggieville and get up some shots."
Of course, Aggieville is the hub for K-State students for pre-gaming and post-game celebrations. Here's a look at Aggieville after the Kansas City Chiefs won the Super Bowl in 2020.
Probably good advice from the new coach, but keeping college students out of the party scene is gonna be a tough ask.