Oklahoma Sooners
Oklahoma CB D.J. Graham: It's Great Having an "Actual DB" Coaching His Position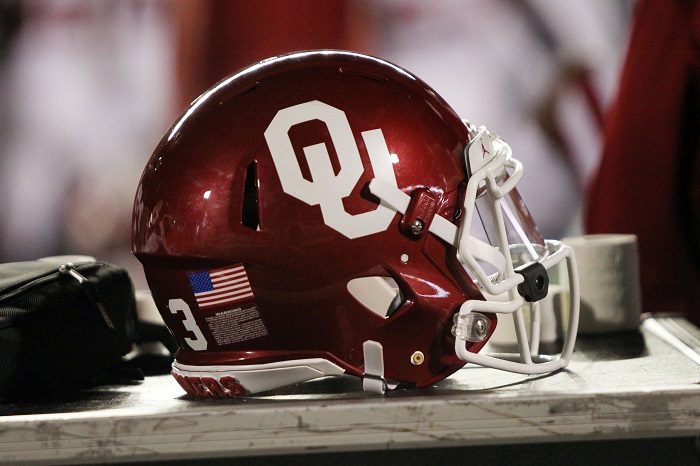 The turnover at Oklahoma after the 2021 season is unprecedented in the last two of football played on Owen Field. A head coach, the entire defensive coaching staff, and more than a dozen starters from last year's team are gone.
Sure, there are still pieces remaining and the cupboard is far from bare in Norman, but something like this hasn't happened in a long time at OU.
We've told you why things will likely be better than they were with the previous regime, and that people close to the program feel that things are already better, but how about hearing it from the players themselves? After all, they are the ones that have been affected the most.
D.J. Graham, starting cornerback from last year's squad became a household name after his logic-defying interception against Nebraska last year.
Graham totaled two interceptions, three PBU's, one forced fumble, and 58 tackles last season, but that INT was the highlight of his season.
"Oh man, that one play changed my life," Graham said. "And like I said, I said last year I didn't want to be a one-trick pony, which I ended up being a one-trick pony. I made a couple plays on the ball, but that play has cemented me in college football history. But like I said, it's a new season. The past is the past. That's always going to be brought up with my name, but it's a new year and I've got to make more plays on the ball. And the deals, the NIL deals and everything [happened], but this is 2022 and this isn't 2021. This is 2022, and it's a new season."
Now, Graham looks to 2022 with his "shining moment" in the rearview mirror and with the new coaching staff in Norman, he is confident moving forward.
"Not to discredit the old coaching staff—the old coaching staff was great—but this new coaching staff, they've brought a whole new philosophy to the table, whole new ideas," Graham said in an interview with OUInsider.com. "I love it. A lot of people don't know this, but me and Coach Jay [Valai], we go way back, so it's kind of like a full circle. So, him being able to come all the way back to now coaching me, it's been a blessing and I think God put me here for a reason. And I love it. We love him. Coach Jay is one of the most intricate, intelligent—I can keep on going. He's great. He's passionate. He's that type of dude. He's young so, you know, he's a passionate guy. And like I said, I already know our defense is going to take another level. So yeah."
The Sooners added Jay Valai, cornerbacks coach at Alabama in 2021, to their staff this offseason, and it sounds like Graham is happy to have someone that knows the intricacies of playing the position as his coach.
"Yeah, and that's another great thing," Graham said. "having an actual DB coaching the position. And like I said, not taking, not discrediting Coach Roy Manning for anything because he was also a great coach, but there's just those little tidbits that Coach Jay can bring to the table that we'll understand that he understands and we can come together at that halfway point and that we can connect with. So, it's so great to have a DB coach like him, especially now since we know his experience, his background. He's been with the Eagles. He's been with the Chiefs. So, it's a blessing."
Manning was a linebacker for Michigan and went on to have a short career in the NFL as well. However, having him coach DBs, not linebackers, was an interesting choice by the previous regime.
Not to worry though, that's USC's problem now.