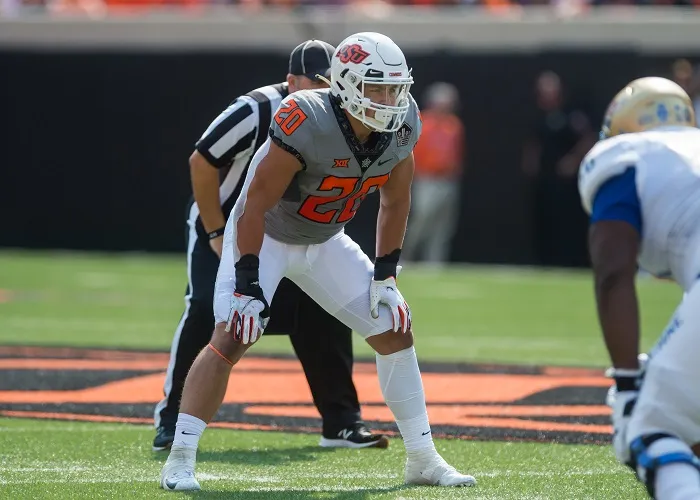 Oklahoma State is having Pro Day today as all the Cowboys put their talent on display for the NFL scouts, and Malcolm Rodriguez is a name that is drawing a lot of attention this morning.
The senior linebacker, who ran a 4.52 40-yard dash at the combine earlier this month, put his strength on display on Thursday.
Rodriguez totaled 36 reps on bench press this morning, which ranks him ahead of all other linebackers at the combine.
If you don't believe me, here's the video posted by Oklahoma State Football's official account.
As things stand, Rodriguez is ranked as the 16th-best linebacker in this year's class, mostly due to his stature (5-11, 227 pounds), but he has all the intangibles that you want in an NFL Linebacker.
According to an anonymous scout for an AFC team, "[Rodriguez] is tough, fast, physical and smart. He's everything you want in a linebacker, but he doesn't look the part, so that is probably going to hurt him."
In his senior year, Rodriguez recorded 129 total tackles, 76 solo (7th nationally), four forced fumbles (8th nationally), and three sacks with Oklahoma State, helping lead the Cowboys to a 12-2 season.