Big 12 News
Arch Manning's NIL Value Stands at $1.6 Million: On3 Report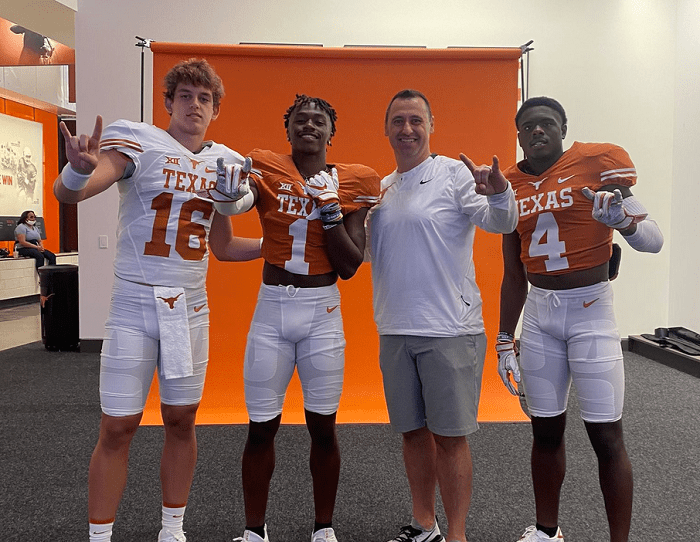 We know that high school quarterback Arch Manning is the most desired prospect in years, but now we've got a number to attach to him, beyond "five stars".
According to recruiting service On3Sports, Manning's valuation stands at $1.6 million. It's important to note that this valuation is basically with no social media presence. On3 sports adds that only two other high school athletes currently have NIL Valuations surpassing $1 million: viral basketball sensations Bronny James and Mikey Williams.
Manning is the No. 1 high school recruit for the Class of 2023 of all the major recruiting services.
On3 ranks college and high school prospects by NIL potential, in what they call the On3 NIL 100. In these rankings of high school and college players in basketball and football, Manning is No. 5. He only sits behind James, Williams, Shareef O'Neal, and Heisman Trophy winner Bryce Young.
Manning recently visited Texas, and the Longhorns are considered the potential frontrunners for the quarterback.
Alabama, Florida, Georgia, Texas, LSU, and Ole Miss all have their hats in the ring at this point in time and Manning is expected to take several visits this spring.
If UT is unable to land Manning, they have quite the insurance policy with Quinn Ewers and Maalik Murphy on the roster, allowing them to survive the 2023 gap and pursue another option in 2024. In fact, the Longhorns are already after 2024 five-star Dylan Raiola, the No. 3 quarterback in his class.