Big 12 News
Oklahoma State Adds 6'7", 300-Pound Offensive Line Transfer Casey Collier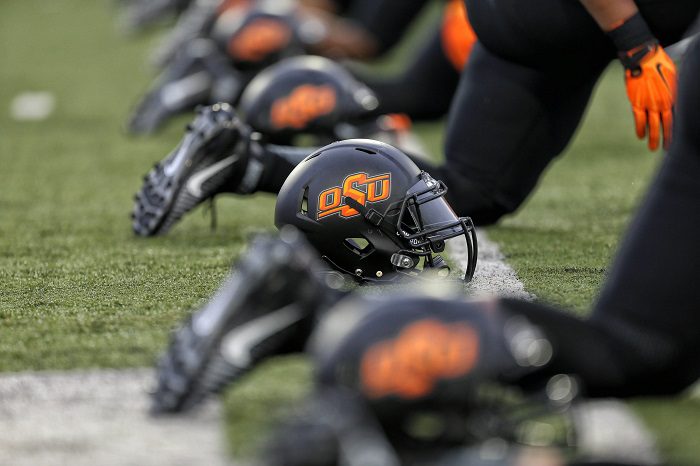 The Oklahoma State Cowboys are beefing up their offensive line for the 2022 football season. USC transfer Casey Collier announced on Twitter on Sunday night that he will be joining the Pokes for the 2022 college football season.
Collier redshirted in 2020, playing in just one game, and barely saw the field in 2021. But coming out of high school, Collier was a three-star prospect, according to 247Sports, and ranked as a Top 100 offensive tackle and Top 200 player in the state of Texas.
Collier picked USC over Minnesota, Indiana, Texas Tech, Kansas, Florida State, Arizona and several others.
The Cowboys are lacking depth on the offensive line heading into next season and are also dealing with some key returning players on the line missing spring ball due to injuries.
Oklahoma State began spring practice last week and are trying to build off of last season's trip to a Big 12 Championship Game and Fiesta Bowl victory. Also of note for the Cowboys, on Friday it was announced that Mike Gundy would become the highest-paid coach in the Big 12 Conference.
Gundy's raise means he's making $500,000 more than new Oklahoma coach Brent Venables. Gundy's $7.5 million is the largest annual contract for a Big 12 coach, however Baylor and TCU are private universities, and its coach contracts aren't public knowledge.