Big 12 Basketball
Oklahoma's Tanner Groves, Elijah Harkless to Return for 2022-23 Season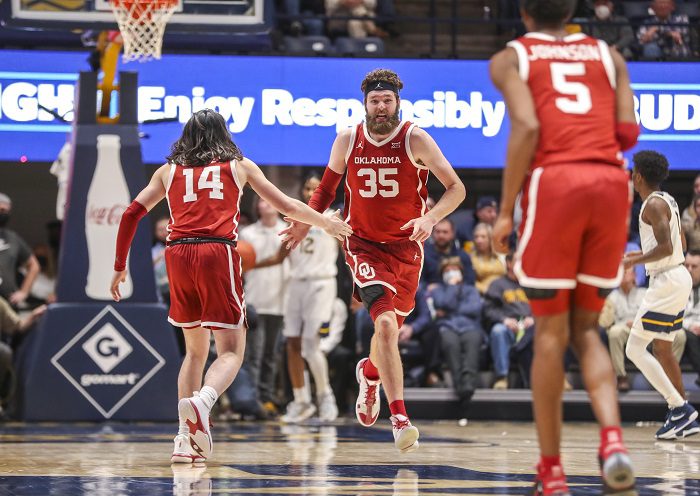 Even though its season is over, Oklahoma basketball received a big boost on Monday as Tanner Groves and Elijah Harkless confirmed they would be returning to play for Porter Moser again in 2023.
CBSSports' Jon Rothstein broke the news on Twitter and also added that guard Umoja Gibson is still in play to return in 2022-23 as well. If the Sooners can get all three of those players back next season, it would go a long way in helping them return to the NCAA tournament.
All three players received All-Big 12 honorable mention honors this season and another year under the tutelage of Moser could prove to be massive for year two in the Moser era at OU.
Tanner Groves, and his brother Jacob, both signed with Oklahoma after transferring in from Eastern Washington last season. Tanner averaged 11.6 points, 5.8 rebounds, and 1.6 assists per game, shooting 53.2% from the field.
Elijah Harkless, who missed the end of the season with an injury sustained in practice, averaged 10 points, 4.1 rebounds, and 1.7 assists per game for the Sooners in 2021-22 and will bring back a wealth of experience next season.
Umoja Gibson's decision should be announced in the coming weeks and if he decided to run it back, Oklahoma could be a true threat in the Big 12 next year.