featured
West Virginia Football: What to Expect for 2022 Season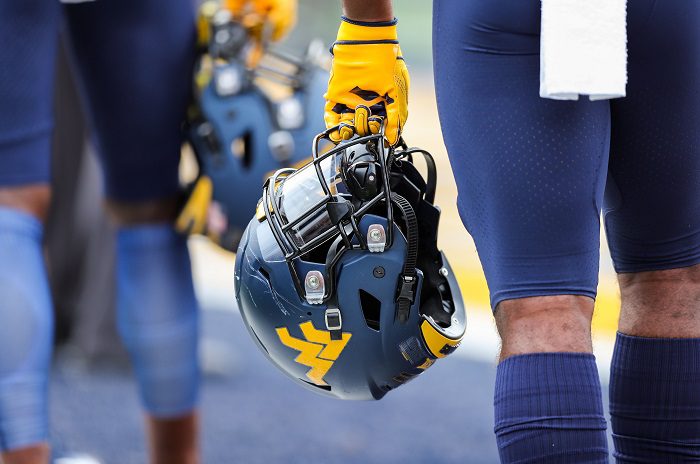 West Virginia Football is in the midst of spring practice, and while many days stand between now and fall kickoff, it's not too early to speculate about the team might look come fall.
I've already talked about at least one team I think will be better than expected and another that I think might surprise some people by contending for a spot in the Big 12 championship. So now, I'd like to speculate about what may lay ahead for the Mountaineers in 2022.
Here are three thoughts on WVU's upcoming season:
1. THE OFFENSE WILL CLICK, EVENTUALLY
With the addition of new offensive coordinator Graham Harrell, the hope in Morgantown is that the offense will become a lot more explosive.
I expect the explosiveness will be there from the start, but it might take a little time to iron out the kinks.
First, WVU will have a new starting quarterback, and who that might be is still very much in question as the Mountaineers are looking at three viable options. This is a good problem to have, but it is still something of a problem.
While strong competition elevates players, it's usually better to know who the main man is. This is possibly even more true with a new offensive coordinator.
Not only are the Mountaineers learning the ins and outs of a new offense, they're having to do so without the benefit of extended time with one or even two quarterbacks.
That said, there's no need to rush the decision so long as the quarterback competition is put to rest in fall camp. A quarterback competition that extends into the season can be trouble.
The good news is that WVU returns the same five offensive linemen who finished the 2021 campaign. While the Mountaineers' O-line was a net team weakness last season, the position group did have some strong games last season. Having some cohesion in the front five should help WVU find the groove early on even if the offense as a whole remains a work in progress well into the start of Big 12 play.
I say give the Mountaineers a few games to get their footing with the new offense and quarterback before hoping to see what they're really capable of for 60 minutes.
2. THE SCHEDULE IS ROUGH, AGAIN
No one can accuse WVU of filling up on cupcakes.
Last season, the Mountaineers played at Maryland and hosted rival VA Tech. This season, WVU must travel to rival Pitt for a welcomed renewal of the Backyard Brawl and play at VA Tech.
Playing at Pitt is a tough way to break in a new quarterback, but at least Pitt will be trying to replace QB Kenny Pickett, but the Panthers will still have a veteran QB under center with Kedon Slovis, who transferred from USC.
In between the Pitt and VA Tech games are two home breathers as the Mountaineers will host Kansas and Towson, but after VA Tech, the Big 12 slate begins in earnest with a trip to Austin to face Texas.
While WVU gets Baylor, Oklahoma, and K-State at home, making those games more winnable, they'll have to travel to Iowa State and Oklahoma State.
The Mountaineers are facing tremendous player turnover this offseason, installing a new offense, and deciding on a new quarterback, so if ever the team needed a softer start to the schedule, this is the season.
3. THE SECONDARY IS A CONCERN
Speaking of player turnover, graduation and the transfer portal have really done a number on WVU's defense, particularly in the secondary.
Greg Hunter of Gold and Blue News recently reported:
As the Mountaineers look to rebuild their defensive backfield, the first unit on Thursday consisted of Charles Woods and Andrew Wilson-Lamp at the cornerback spots, Davis Mallinger at spear safety, Marcis Floyd at cat safety and Aubrey Burks at free safety.

https://bluegoldnews.com/west-virginia-mountaineers/wvu-spring-practice-notebook-march-24/
If this lineup were to hold, Woods would easily be the old man of the bunch. Woods played in 10 games last season, including the bowl game against Minnesota, and collected 29 tackles, two interceptions, and two fumble recoveries.
Wilson-Lamp, who played receiver in high school, collected stats in only two games last season during his true freshman campaign: a tackle versus Baylor and a pass defended against Long Island. He appeared in four games total.
Mallinger, another true freshman last season, also only appeared in four games. He collected one assisted tackle.
Floyd is a transfer from Murray State, where he played cornerback. He has some potential as he picked off two passes last season and netted three sacks, but he struggled to complete tackles against Cincinnati, missing two of three attempts in the open field.
Burks saw action in seven games last season, but most of his work came on special teams.
The takeaway is that West Virginia has almost nothing but questions in the secondary, and it remains to be seen if any good answers will be found.