Big 12 News
Texas Has Done a 'Fantastic Job' in Arch Manning Recruitment: Report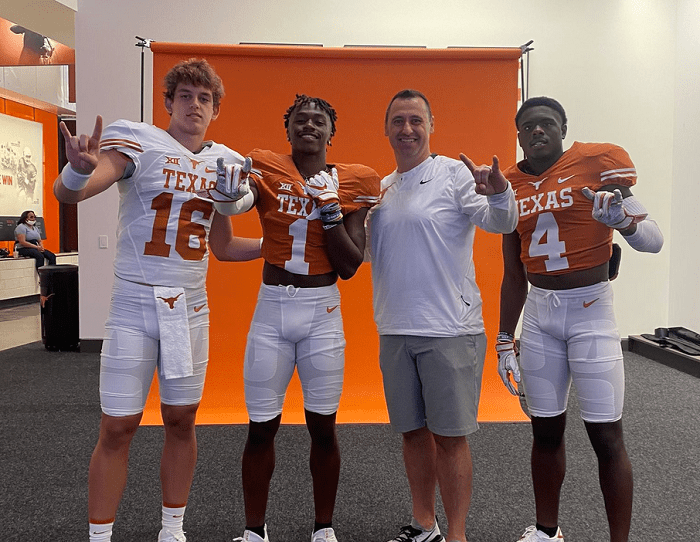 Arch Manning is the top prospect in the 2023 recruiting class, and for good. Sure, his last name helps, but it only takes 30 seconds of his film to realize that he is special.
The five-star signal-caller is the only quarterback that Texas is after in next year's class and they have put every ounce of their effort into landing him. According to Horns247's Mike Roach, the Longhorns have done a great job up to this point and remains right in the thick of the race.
"For Texas, people always ask what does Texas need to do to kind of seal the deal or win this thing and I've always said I don't think there's any one thing," Horns247 recruiting editor Mike Roach said. "I think they need to keep working the relations. I think they've done a fantastic job there. I think they keep needing to show him fit and all those sorts of things and I think they need to let (the city of) Austin kind of take over. Arch does really love Austin and all the things there are to do there. Let Austin stand on its own. And it sounds like they kind of accomplished all those things this weekend."
UT will try to put together one of the most talented quarterback rooms ever in 2023, as the Longhorns already have former five-star Quinn Ewers on the roster. With Ewers drawing comparisons to Phillip Rivers and Arch Manning being, well, a Manning, the QB room in Austin would be outrageous.
This thing is long from over, but if Texas is in as good a shape as it sounds, there could be a lot of happy Longhorn fans in Austin in about eight months.