Big 12 News
Oklahoma State, Texas Rise in Latest USA Softball Top 25 Poll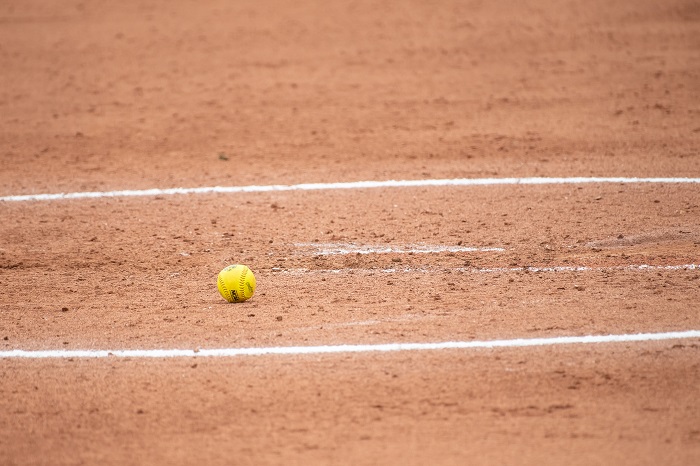 The first weekend of Big 12 conference play has come and gone and three teams are still in the Top 25, and two of them are rising, while the other sits at the top.
Oklahoma State moved up from No. 10 to No. 8 after a weekend sweep of Texas Tech. The Cowgirls were dominant in every facet of the series, winning 7-0, 9-1, and 16-2. They haven't lost back-to-back games since February 19th, and have a record of 19-2 since that date. Right now, Kenny Gajewski has to be happy with how his team is performing right now.
Another team that is surging is the Texas Longhorns, who moved up four spots to No. 19 in this week's poll. They have won 10 games in a row, and haven't lost in sixteen straight (10-10 tie with Minnesota on March 13). Texas overpowered Kansas this weekend scoring 27 runs in three games and went 3-0 in Lawrence. Look out for Mike White's squad, as they could continue to rise in the coming weeks.
Oklahoma still remains the only undefeated team in the country and is undoubtedly the top team in softball. The Sooners lead the country in ERA (.73) and batting average (.390) and hold a run ratio of 279:25. It is going to take someone's best shot on a bad day for Oklahoma to get that zero out of the loss column. Baylor almost got it done in game three of their series last weekend, but the Sooners won by way of a multi-run walk-off home run for the second time this season.
Here is a look at the latest ESPN.com/USA Softball Collegiate Top 25.
(24) Oklahoma (29-0)
(1) UCLA (28-3)
Florida State (30-2)
Alabama (28-4)
Virginia Tech (25-3)
Northwestern (22-4)
Florida (27-5)
Oklahoma State (24-6)
Arkansas (21-6)
Duke (23-5)
Tennessee (22-9)
Kentucky (22-7)
Oregon (24-5)
Washington (20-10)
Arizona State (25-5)
Clemson (21-10)
Auburn (27-4)
Georgia (29-5)
Texas (26-9-1)
UCF (29-7)
LSU (22-11)
Michigan (18-9)
Oregon State (25-8)
Arizona (19-9)
Missouri (19-12)
Dropped Out: Stanford
New to Poll: Oregon State
Others receiving votes: Notre Dame (26), Louisiana (18), Stanford (18), Mississippi State (12), UNI (11), Boise State (10), Ohio State (6), San Diego State (6), South Florida (5), Wisconsin (5), Georgia Tech (3), Ole Miss (2), Texas A&M (2), USC Upstate (2), Nebraska (1).