Big 12 News
Texas Signee Kelvin Banks: Arch Manning is 'Already One of the UT Guys'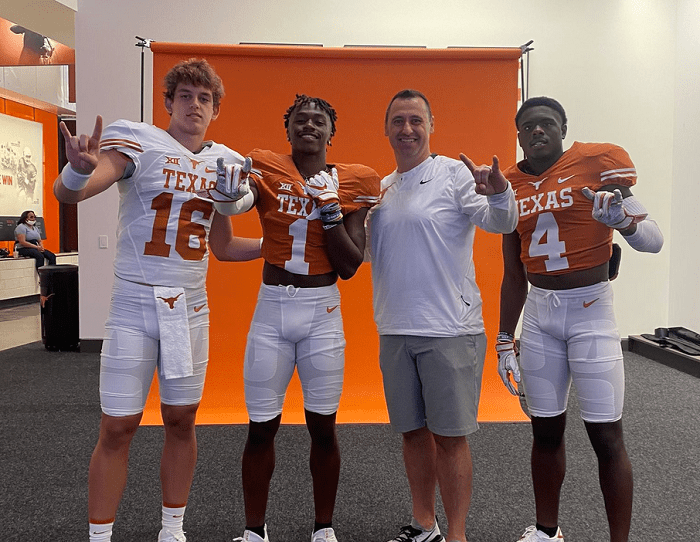 It has been reported that Texas has gone all-in on landing Arch Manning and it sounds like things have gone well for the Longhorns so far.
According to one of UT's top signees from the class of 2022, offensive lineman Kelvin Banks, Texas fans should feel good about their position with the five-star quarterback.
"I talked to Arch at the beginning for a little bit and saw him in the meeting rooms," Banks told Orangebloods.com's Jason Suchomel. "It looked like he was already one of the UT guys. So I have a pretty good feeling about him."
The NFL Legacy is the crown jewel of the 2023 recruiting cycle and has Texas fans drooling at the thought of having Quinn Ewers and Arch Manning in the same quarterback room.
The Longhorns have lacked elite play at the quarterback position in the recent past, keeping them from reaching the Big 12 Championship in all but one year since Mack Brown left in 2013.
Getting back-to-back "generational" talents like Ewers and Manning are certainly a good way to go about ending that drought.