Big 12 News
Bill Self has 'No Concerns' Over Health of David McCormack, Mitch Lightfoot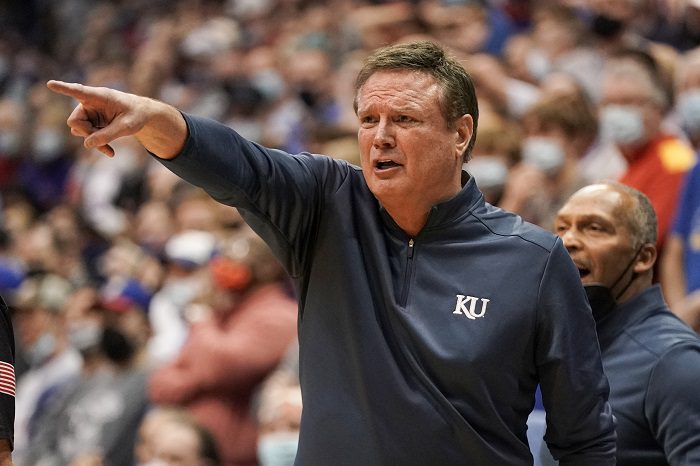 Heading into a Final Four matchup with Villanova, Kansas head coach Bill Self says that he has "no concerns" regarding the health of big men David McCormack and Mitch Lightfoot.
Over the last month or so, both men have battled physical ailments, with McCormack managing foot soreness that has given him issues all season and Lightfoot battling a sprained knee that he suffered in the Big 12 Tournament.
Lightfoot is fresh off his best game in the tournament so far, amassing nine points and three rebounds in 17 minutes against Miami in the Elite Eight. it sounds like that performance was a product of feeling more confident in his knee.
"I've been working on it," Lightfoot said. "Against Miami was the first time I really didn't think about it. I forgot about it during the game. So that's kind of nice, getting over that.
McCormack, on the other hand, has had a hard time knocking his injury and has kept him from being 100% all season. Coach Self knows how important McCormack is to this team and feels good about where No. 33 is heading into Saturday.
"When [McCormack] play[s] at a high level it totally changes our team," Self said. "Because the others have been pretty consistent. David's the one guy who can come away with 15 (points) and 10 (rebounds) and not have to be his best because he has a natural knack for putting the ball in the basket when he catches it in tight.
"We need David to play well. There's no question about that. I wish his health allowed him to play more free and more healthy for an entire season. But I do think he's feeling as well as he has all year long and we certainly need him to be big on Saturday."