Trending Now
How Coach K Can End Bookend His Final Four Career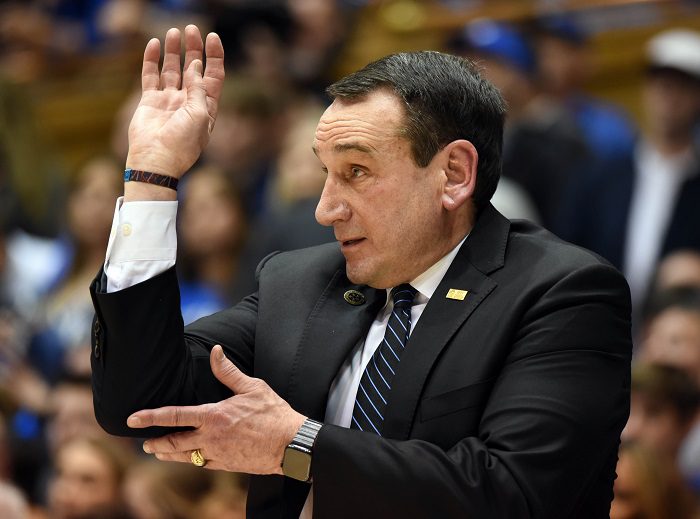 Duke coach Mike Krzyzewski is out for his sixth career national championship, and it could end in the same way that he won his first title — with a win over Kansas.
Duke faces North Carolina in the nightcap of Saturday national semifinals, set to begin at 7:49 p.m. central in New Orleans. Kansas and Villanova face each other in the first semifinal at 5:09 p.m.
The winners will meet on Monday night at 8:20 p.m. central. If it's Duke and Kansas, well, that'll be rich.
Back in 1991, Duke was, believe it or not, the plucky underdog in college basketball. The Blue Devils had never won a national title, despite eight previous Final Fours and four previous trips to the national championship game.
Krzyzewski and the Blue Devils had taken four shots at the Final Four from 1986-1990, including three straight trips from 1988-90.
The year before, the Blue Devils were recipients of one of the worst beat-downs in national championship game history, a 103-73 loss to UNLV.
In Indianapolis in 1991, the Blue Devils had revenge on their mind, and they drew UNLV in the national semifinals. Duke beat UNLV, 79-77. Kansas beat, oddly enough, North Carolina, 79-73, in the other semifinal. That game had intrigue attached, too. Kansas coach Roy Williams was going against his mentor, North Carolina's Dean Smith.
So, two nights later, Krzyzewski squared up against Williams in the national championship game, which Duke won, 72-65. It was Krzyzewski's first national crown.
As Krzyzewski prepares to meet retirement, he goes into a Final Four with the potential of facing the two teams that were in that Final Four in 1991. And, as CBSSports.com's Jon Rothstein, noted, it gets a little better.
So a Duke win plus a Kansas win equals the potential for an opportunity for Krzyzewski to end his national championship career the way he started it — or for Kansas to get a little revenge for 31 years ago.
You can find Matthew Postins on Twitter @PostinsPostcard.