Big 12 News
TCU's Mike Miles Declares for 2022 NBA Draft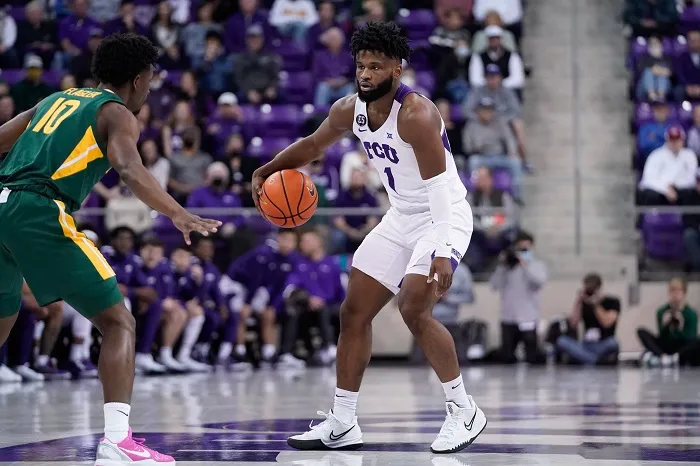 TCU sophomore guard Mike Miles announced on Wednesday that he is declaring for the 2022 NBA Draft and will not return to Fort Worth next season.
The product of Highlands, Texas was the Horned Frogs' leading scorer in 2021-22, averaging 15.4 points per game while adding 3.8 assists and 3.5 rebounds per contest as well.
Miles announced his decision on Wednesday afternoon and is leaving a bit earlier than most expected him to.
"I feel like I've learned everything I could in college, and I feel that I'm ready to take the next step in my career," Miles told TCU360 in an interview on Monday.
TCU was bounced from the NCAA tournament by No. 1 seed Arizona in an overtime thriller in the Round of 32. Before that, the Horned Frogs broke a 35-year drought without a NCAA Tournament win by defeating eight-seed Seton Hall 69-42. Miles had 21 in that game and shot 50% from the field.
He leaves behind a strong legacy at TCU, but also a large void for the Frogs going into next season. It will be interesting to see how Jamie Dixon will replace the All-Big 12 honoree next season.