Baylor Bears
Big 12 Baseball Power Rankings: A New Number One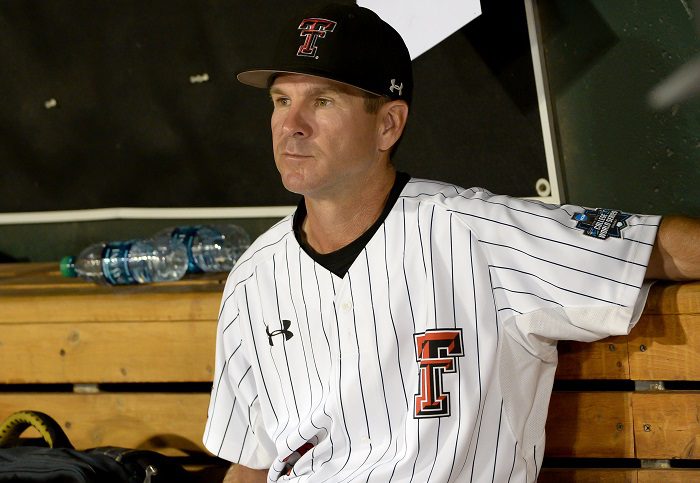 Baseball is in full swing as conference play has arrived. Each week I will release my Big 12 baseball power rankings and here are this week's rankings.
1.) Texas Tech Red Raiders
I said last week if they take down the Longhorns then they will have earned the right to be at the top of this list and they did. Tech took the first two out of three games against Texas in Lubbock which included two walk-off plays from Kurt Wilson. I also mentioned that there is no hotter offense in the entire country than this team and I fully stand by that.
2.) Oklahoma State Cowboys
Oklahoma State was at number two last week and after sweeping Kansas, I decided to keep them here. One could argue that Texas should be in this spot, but a lot can change over the course of a weekend. Also, shout out to Justin Campbell this past weekend who earned Big 12 pitcher of the week honors.
3.) Texas Longhorns
It was a rough start for this team last weekend in the first two games as they lost in heartbreaking fashion. However, Texas did manage to run-rule the Red Raiders on Sunday which was a bit surprising. The good news for Texas is that they still have Ivan Melendez hitting dingers and there is still plenty of baseball left.
4.) TCU Horned Frogs
Even though they sit at number four on this list, don't sleep on this team. TCU has four players batting over the .300 mark and just like Texas Tech, they can score a ton of runs in a hurry. I still worry about pitching at times but when they have those bats going, watch out.
5.) West Virginia Mountaineers
This is where things get interesting. These next four teams could go in almost any order but by default, I put the Mountaineers up a couple spots. They swept Youngstown State with ease, but they will get their first taste at conference play this weekend when they take on TCU this weekend in Fort Worth.
6.) Oklahoma Sooners
I doubted this team after dropping a series to New Orleans, but they bounced back last weekend against Baylor. They took the first two games of the series including a walk-off shot by none other than Peyton Graham. This team has struggled to score runs at times and that didn't appear to be an issue against the Bears.
7.) Baylor Bears
Just when I thought this team had turned the corner a couple of weeks ago, they played TCU close but lost and then got beat thoroughly by the Sooners. They shouldn't have lost that series and they now have put themselves in a tough spot to get back into the conference title picture.
8.) Kansas State Wildcats
This team should have at least taken a game against TCU, but they got swept instead. Going into last weekend, Kansas State was one of the hottest teams in the conference and now I feel like that energy is gone but they have a chance to redeem themselves this weekend against Oklahoma State.
9.) Kansas Jayhawks
There's not much positive I can say about this team outside of Maui Ahuna. Other than that, this team has a long way to go.