Big 12 News
Courtney Ramey Declares for NBA Draft and Transfer Portal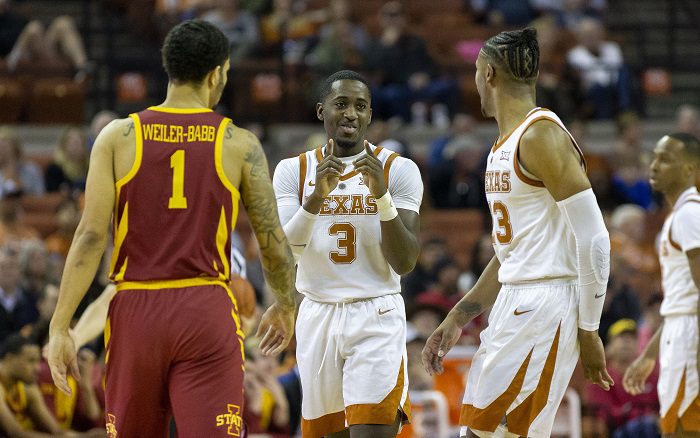 Texas guard Courtney Ramey announced that has declaring for the NBA Draft, putting his name into the transfer portal and leaving the option open to return to college.
Ramey, a guard for the Longhorns, did all of that with an announcement on social media.
Ramey has one year of college eligibility left due to the NCAA's COVID-19 waiver. He has already played four seasons at Texas.
Ramey averaged 9.4 points, 3.5 rebounds and 1.6 assists last season, as the Longhorns won their first NCAA Tournament game since 2014. He was also considered one of Texas' best defenders and was largely responsible for limiting Kansas guard Ochai Agbaji's effectiveness in Texas' home win over the Jayhawks.
By declaring for the NBA Draft, Ramey can go through the entire scouting process before determining whether he wants to stay in the draft or not. He has to make that decision by June 1.
By retaining his eligibility and entering the transfer portal, it allows Ramey to explore his options in the college game as well. He could, potentially, return to Texas after exploring the NBA and the transfer market. But, anecdotally, most players who submit their name to the transfer portal move on.
He is the second Longhorn to enter the transfer portal since the 2021-22 season began. In December, freshman forward Jaylon Tyson did so and eventually transferred to Texas Tech.
No other Texas players have declared for the NBA Draft.
You can find Matthew Postins on Twitter @PostinsPostcard.