featured
Dillon Gabriel: Jeff Lebby's Evolution from Time at UCF is "Night and Day Difference"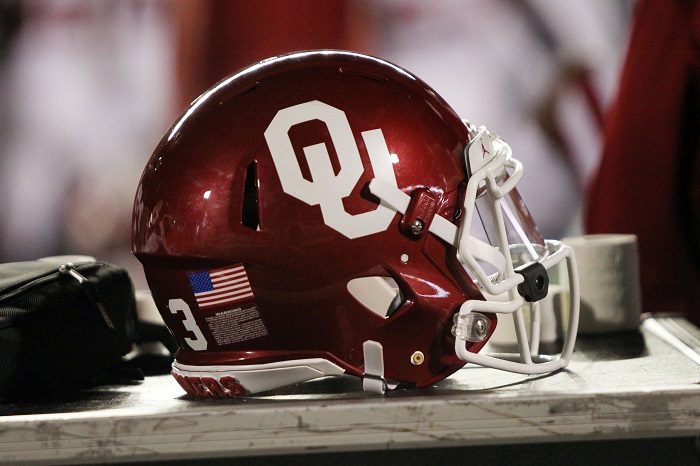 Dillon Gabriel met with the media for the first time as the quarterback at Oklahoma on Wednesday and spoke about the transition into leading a new team this season. His teammates are certainly excited about having his leadership in the locker room, so much so that even guys on the opposing side of the ball have taken notice.
"Oh, he's such a leader," said cornerback DJ Graham. "I'm in the locker room getting dressed, ready to go to class and he's in there going through his drops and going through his progressions by himself. And I was like, 'Man, this dude is so dedicated.' And I see him on the field, he's so composed. He's always like this, never like that. And also I've seen him throwing the ball, and it just comes out. He's a lefty, which is cool. So, I just saw him doing pat-and-go, and it just comes off his hands nice.
"So, I think we're in good hands with him. And like I said… we're not even there yet. So, when we get there it's going to be good."
Gabriel reciprocated the love and attributed the smooth transition to his teammates welcoming him from day one.
"You know, I am who I am every single day," Gabriel said."I guess from my side it's been easy to connect with a lot of those guys, so likewise them saying the same thing about me, I'm saying the same thing about them because they welcomed me with open arms. And I'm just super grateful to be with them."
During his time at UCF, Gabriel threw for more than 8,000 yards and 70 touchdowns to only 14 interceptions and brings ever-valuable experience to the table at Oklahoma. Even more valuable when you consider that a lot of that success was under Sooners' offensive coordinator Jeff Lebby, who Gabriel says has evolved significantly since his time with the Knights.
"I think that's the coolest thing about Coach Lebby, is that he evolved and he continues to," Gabriel said. "I think you just look at college football, that's what you have to do if you want to stay relevant, if you want to continue putting up points, because the fact that there's always annual self-scouts about how people looked over the season. I think as he's continued to evolve from UCF to now, I mean it is night and day difference. Just little things that we're trying to get to, different answers from UCF, now you get here and you have those answers. So, I think it'll continue to grow. Even if you asked me today looking into the season, it'll continue to grow because it's all based on personnel, based on what we're best at running and what we're best at obviously producing at."
While things have evolved, Gabriel still feels that there is a familiarity with Lebby and is comfortable playing in his system once again.
"I think it goes way back and just from a trust standpoint, you know, really trusting him. I love playing in his offense, the way he's able to strategically use people and put them in good positions to go play and win a lot of ball games while scoring a lot of points. So, that's something I really love about it, but most of all I just love how he continues to push me to get to levels I didn't think I had. And that's obviously why we're back together. So, super grateful for him, and I know every time I've played with him throughout just spring ball to fall camps to season I've progressed in a super positive way."