Trending Now
Geno Auriemma's Opinion on Transfer Portal: 'I Don't Care' if Players Leave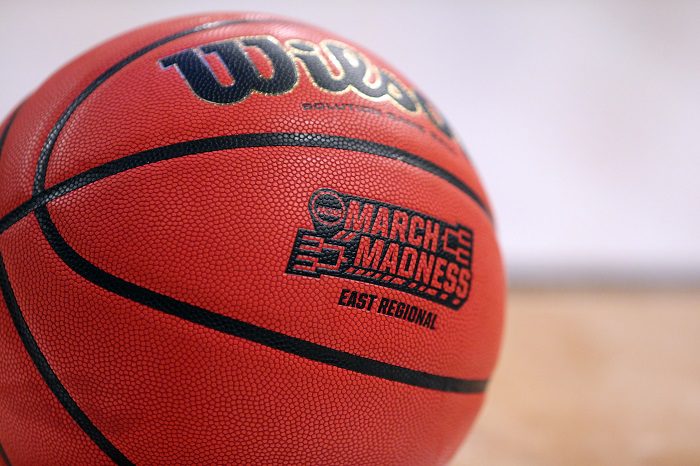 In a world where the NCAA Transfer Portal has run wild over the past calendar year, it's nice to hear a coach's perspective every once in a while, especially when they tell it how it is.
Legendary UConn women's basketball coach Geno Auriemma is known for keeping it real, and he did just that when discussing the portal.
"I don't care if they leave," Auriemma said Thursday at the Final Four. "Players leave all the time. Coaches leave all the time. That's life."
Auriemma has been at UConn for 37 seasons and is unmatched in his success while coaching the Huskies. His teams have dominated women's basketball for decades, to the tune of 22 Final Four appearances, 14 of them in a row, and 11 national championships. It's safe to say that he knows a thing or two about coaching basketball, even if the portal is relatively new.
"I've never had a really good player leave my program, in 37 years, that left and made it big at a top 10 or top 20 school," Auriemma said. ""That just isn't going to happen. If you can't play for me, if you can't play for us at UConn, you can't play anywhere at this level. I let these guys be who they are. I just have certain demands on the court, and they have to meet them or they don't play. They know. I'm fair. If nothing, I'm fair"
Auriemma sat next to two of his seniors on this year's team, Christyn Williams and Olivia Nelson-Ododa.
"I asked Christyn (Williams) one time, Christyn, is it hard to play here? She said, 'Damn right.' I said, 'Why?' She said, 'Because you're demanding.' I said, 'Do you want me to change?' She said, 'No.'"
UConn hasn't been successful for nearly 40 years because Auriemma allowed his players to do what they wanted, he has demanded dedication and hard work, and if his players don't like it, then go somewhere else.
"You don't come (to the Final Four) 14 years in a row because you go, 'All right, sweetheart, how do you want to do it this year?'" Auriemma said. "Sorry. There are lots of schools you can go to. You know those 850 people in the portal? Three hundred of them are not going to find a school to go to because they're going to realize (the problem) is not the school they just left. Just like last year. A thousand kids in the portal, 250 of them had no place to go, and the (programs) they left don't want them back. Whatever happened to go and figure it the hell out?"
Sure, things have changed with the times and Auriemma has had to evolve his approach, but he has been able to form championship teams with all kinds of personalities and circumstances.
"I think people associate coaching and teaching as being two different things," Auriemma said. "There's lots of different ways to be hard on somebody and be demanding. I think any good professor that you had in high school or college probably was extremely demanding of you if they were worth a damn, and they were demanding in a different way. We demand a lot from our players because you can't tell me when you come to Connecticut, 'I want to go to the Final Four and I want to win a national championship, but I want to do it my way. I want to do it the easy way. I want to do it so that no matter what I do everything is about me and my self-esteem and make sure you treat me like a little 12-year-old and don't hurt my feelings.'
"There's still only one way to win a championship, and you have to be disciplined and you have to play hard, and you have to aspire to be great."