Trending Now
Hubert Davis Says Armando Bacot 'Ready to Play' for North Carolina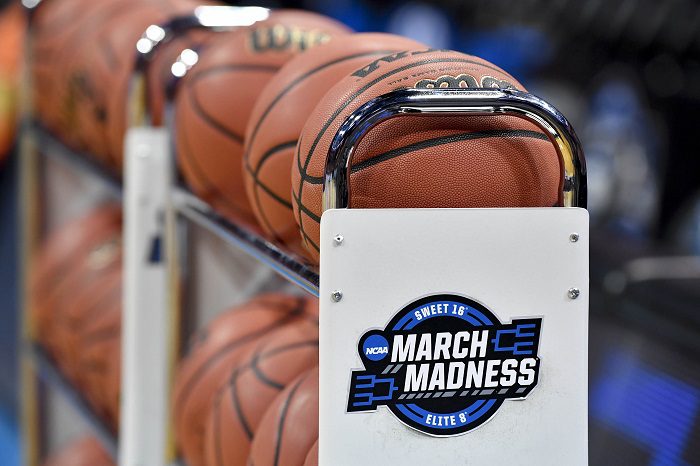 North Carolina head coach Hubert Davis told reporters on Sunday that star forward Armando Bacot would be ready to play for Monday's national title game.
Bacot, who hurt his ankle in the second half of Saturday's win over Duke in the national semfinals, is playing some of the best basketball in the tournament as the Tar Heels prepare to square off with the Kansas Jayhawks at 8:20 p.m. central on Monday night.
"He's going to practice today," Davis said during Sunday's media availability. "But our practice is going to be very limited. Even if he didn't twist his ankle, it's going to be limited. They did X-rays and they were all negative. Obviously he's a little sore. But he was walking around and feeling good and was very encouraged with the amount of swelling from his ankle sprain. And he's ready to play tomorrow night."
Bacot sprained the ankle after he stepped on another Tar Heel in the second half of the 81-77 win over Duke. Bacot at times needed help to leave the floor. But about five minutes after the injury he started moving more freely and re-entered the game. He ended up fouling out with 11 points and 21 rebounds.
This sets up one of the key matchups in Monday's game — Bacot against Kansas forward David McCormack, who is coming off a season-high 25 points against Villanova on Saturday.
"Two unbelievable post players that can rebound the basketball, can score consistently down low in the paint," Davis said. "It's a big emphasis for us as well as Kansas. And it could ultimately come down to the winner of that matchup being the determining factor of who wins the championship."
Bacot has grabbed at least 20 rebounds in back-to-back games, but foul trouble has also followed him throughout the tournament. He's had three or more fouls in four of his five tournament games.
You can find Matthew Postins on Twitter @PostinsPostcard.