Big 12 News
Oklahoma State Women Add Two UMKC Basketball Transfers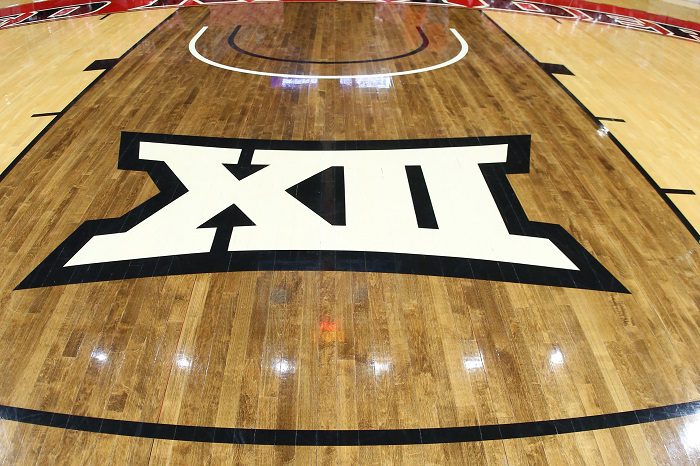 Oklahoma State has reportedly tapped into the transfer market and pulled two of new head coach Jacie Hoyt's former players at UMKC to join the Cowgirls.
Guards Naomie Alnatas and Landry Williams both announced their commitments via social media on Sunday.
Both played for Hoyt at UMKC. Oklahoma State hired Hoyt last month to replace Jim Littell as head coach.
Alnatas is a grad transfer and has one year of eligibility remaining.
One of Alnatas' commitment photos included Williams, who announced her commitment to OSU on Instagram.
Oklahoma State has already lost five players to the transfer portal, including last year's leading scorer, Lauren Fields.
Alnatas averaged 18.6 points per game last season for the Roos, as she earned All-Summit League First Team selection for the second straight season. In 2020-21 she averaged 16 points per game.
This is her sixth season of college basketball. She spent three seasons at UMKC, including a an injury shortened 2019-20. She spent two seasons at Iowa Western Community College, with the second season being a redshirt season.
Williams was a freshman from Tulsa, Okla., who joined the Roos after a standout career in Oklahoma high school basketball.
Williams' commitment brings her home. Her mother, Megan, played basketball at Oklahoma State. Her father, Shawn, played basketball at Tulsa.
Big 12 Women's Basketball 2021-22 Transfers
(Out: after 2021-22 season; In: for 2022-23 season; new/old school in parenthesis)
Baylor
Out: G Kamaria McDaniel
Iowa State
Out: G Maggie Frederick
Kansas
Out: G Erica Haynes-Overton, G Aniya Thomas.
Kansas State
Out: G Jada Moore, G Marlene Lind Pedersen, F Rachel Ranke.
Oklahoma
Out: F Gabby Gregory, F Bre'yon White.
Oklahoma State
Out: G Lauren Fields, F Tracey Bershers, G N'Yah Boyd, F Tori Garza, F Brittany Reeves.
In: G Naomie Alnatas (UMKC), Landry Williams (UMKC).
Texas
Out: G Ashley Chevalier (Texas Tech), F Precious Johnson (Auburn)
TCU
Out: F Tavy Diggs, G Aja Holmes, F Aaliyah Morgan (Louisiana Tech), F Yummy Morris, G Emma Schmidt (Duke).
In: G KN'isha Godfrey (from Mississippi State)
Texas Tech
Out: F Chantae Embry
In: G Jasmine Shavers (from Mississippi State), G Ashley Chevalier (Texas)
West Virginia
Out: G Jasmine Carson, F Emma Shumate(Ohio State) F Kari Niblack, G KK Deans, C JeAnna Cunningham.
Transfers verified at players' social media, team releases, wbbblog.com