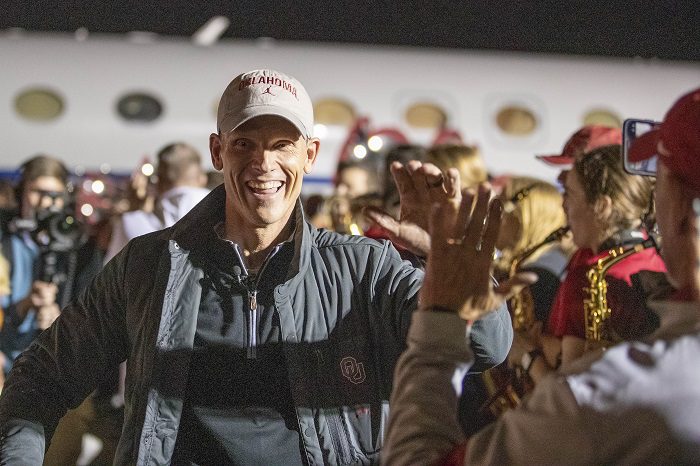 As everyone in the Big 12 enters the stretch of their Spring Schedule, there are rumblings coming out of every camp about the positives/negatives going into 2022.
Norman, Oklahoma has plenty of storylines floating around, like a new starting quarterback, coaching staff, head coach, or the completely retooled roster, but the one thing that keeps coming up is Brent Venables. His intensity, attention to detail, and passion for the everyday grind have made their way into the headlines several times.
The latest occurrence was today, when Sooners' DB coach Jay Valai had nothing but great things to say about his new boss.
"It's a drug being around him 24/7," Valai told Eli Lederman of the Tulsa World of working with Venables. " It's always 'Go, Go, Go. Passion, Passion, Passion. Intensity, Intensity, Intensity.' You see why he's the best defensive mind in football. His mindset, how intentional he is, how he teaches. [He] teaches to the minute detail of everything we're talking about on the football field.
"Coach Venables is a tremendous person. Once again, you talk about a leader from the front, not from the back. Leading by example. He's that guy for all of us, so I'm beyond excited to be around him, [it's just been amazing for me."
By all accounts, things in Norman are headed up, but September is still a long, long way off. It will be interesting to see how well the wheels are turning for the Sooner Schooner come then, but if you bleed Crimson and Cream things are sounding good right now.